SAN ANGELO, TX — Jennifer and John Byrd were enjoying a quiet evening at home when tragedy stuck. At around 12:45 a.m. early Sunday morning, a black 2016 Dodge Charger crashed through the front wall and careened through their living room and came to an abrupt stop after crashing through the rear wall of their home.
Their home is situated just west of the intersection of Lake View Heroes Blvd and Grape Creek Road at 4923 Grape Creek Rd. The east-west Lake View Heroes ends there with a "T" intersection.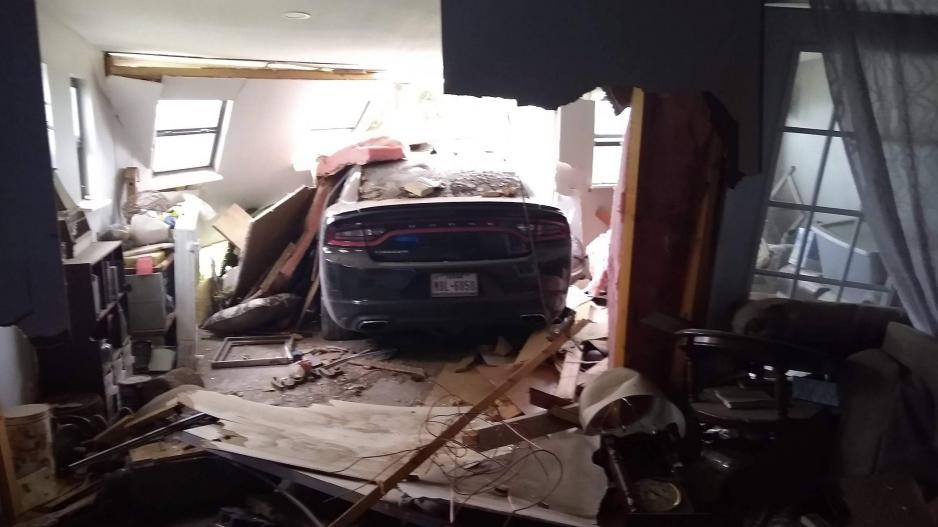 According to the Byrd's daughter, Kaitie, the police told her parents the driver of the Dodge Charger was traveling at about 100 mph westbound on Lake View Heroes. At the "T," the car continued straight, crashing through her parents' fence line and then crashing all the way through the house.
"Mom was in her bedroom sleeping; dad was in the extra bedroom working on the computer," Kaitie said. Had either been in the main living area of the home where the car came crashing through, there could have been major injuries or even death. Police told the Byrds that the car likely hit the house at 65 mph.
Not much can be seen from the road Sunday morning, but inside, the car is still there, with its front end sticking out the back wall into the backyard. Kaitie said the car tore through two load-bearing walls and the roof is sagging. The house is no longer safe to be inside, she said.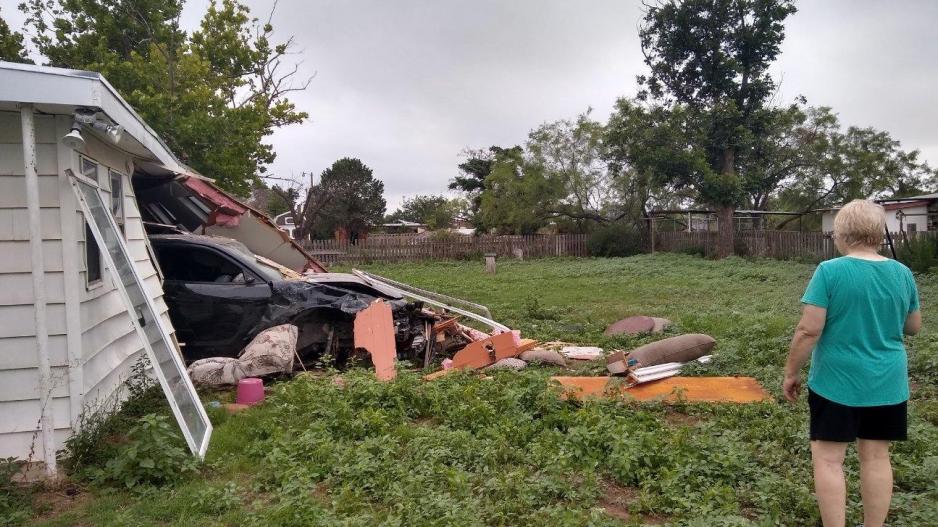 The American Red Cross put the Byrds up for the week in a local hotel while the police investigate. Hopefully an insurance adjuster arrives tomorrow to assess the damage.
At least two subjects got out of the Charger after the crash. Kaitie said there may have been a third person as a neighbor swore he saw a man running through their backyard fleeing the scene. The two subjects remaining at the crash scene, a black and a white male in their early 20s, passed the breathalyzer test, Katie said. There were no major injuries at the scene.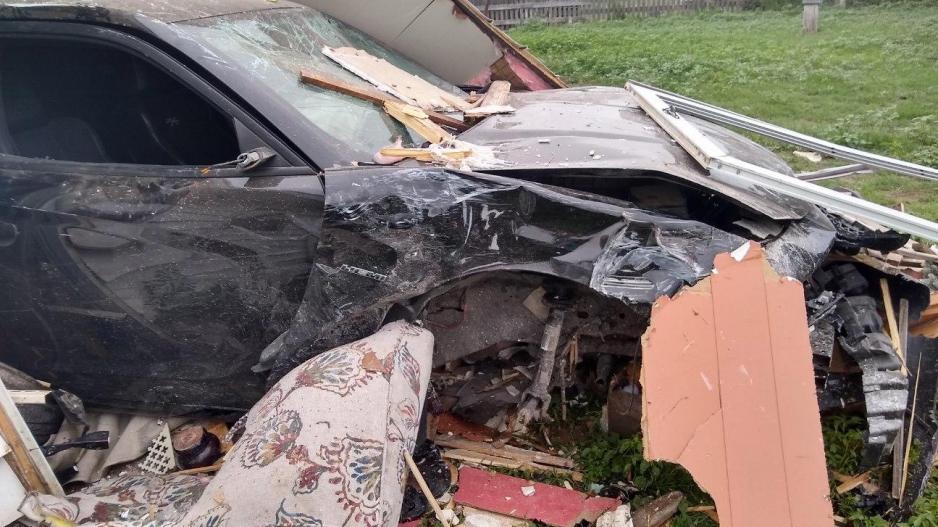 We have reached out to the San Angelo Police Department and should have more information about the investigation Monday. In the meantime, a major thunderstorm line flew across San Angelo, drenching the Byrd's open house. Kaitie has set up a Go Fund Me for her parents here.
Most Recent Videos