SAN ANGELO – A wild rollover crash on a winding Lake Nasworthy road ended with a pickup mangled upside down and the driver arrested for Driving While Intoxicated Friday evening.  
Law enforcement sources on the scene say the driver failed to negotiate a curve, struck a trash dumpster then a tree and rolled over. 
Watch video from the scene below: 
The driver of the pickup was administered a field sobriety test.  Officers told reporters on the scene that the driver failed the test and was arrested for Driving While intoxicated.  
No other vehicles were involved and on one was injured except for the driver who suffered non-life threatening injuries.  
See additional photos below.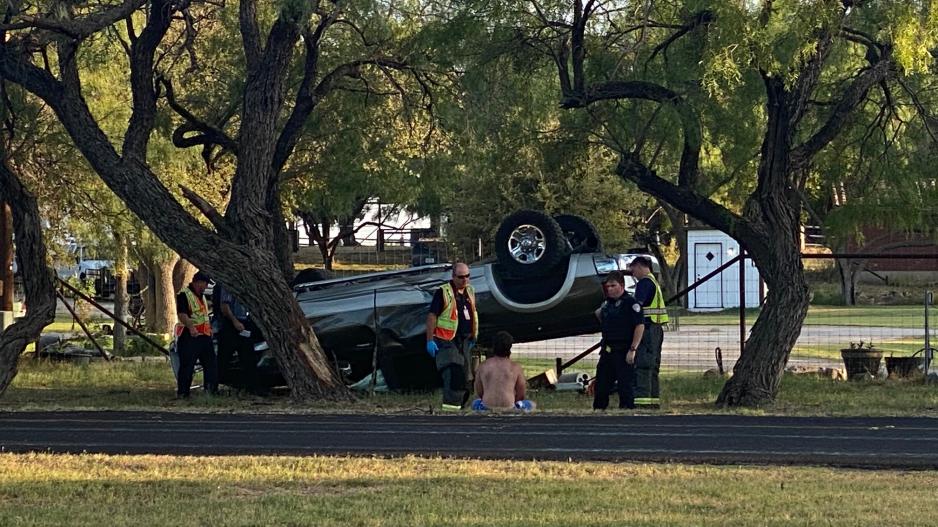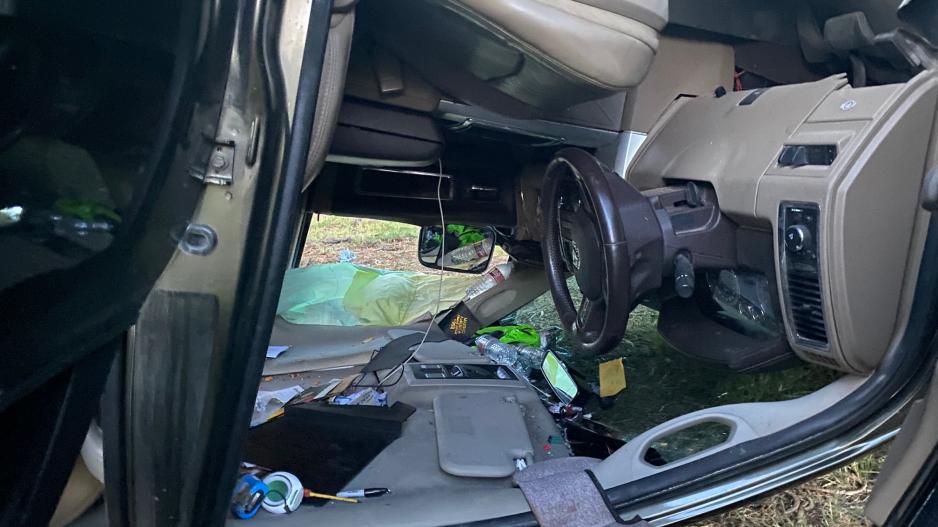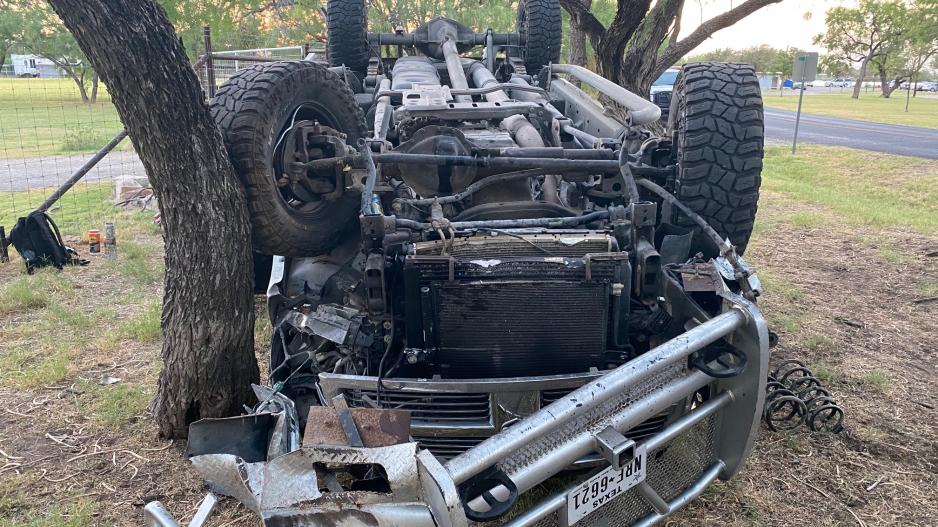 Most Recent Videos