MENARD – Texas A&M Forest Service firefighters are assisting local first responders on the #FiveSpotsFire in Comanche County between Brownwood and Stephenville.
According to information from the Menard County Volunteer Fire Department, the fire is currently an estimated 950 acres and is 90% contained. Active fire behavior was observed throughout the day as the result of increased wind speeds, but forward progression was stopped.
Burn out operations were conducted along FM1689 to strengthen containment lines and remove unburned vegetation between the lines and active fire edge. Dozers continue to build and widen containment lines this evening.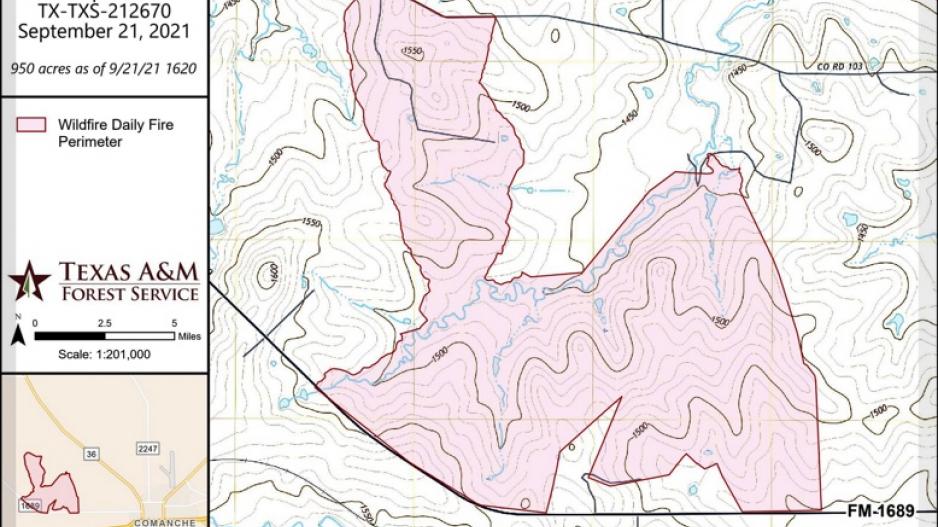 Yesterday, Texas A&M Forest Service personnel responded to 5 fires for 436 acres burned including the Five Spots Fire. As fire potential increases for much of the state this week, please be cautious with all outdoor activities that may cause a spark. Always check for burn bans! https://tfsweb.tamu.edu/burnbans/.
Most Recent Videos