Dates

Nov 04, 1940 Jul 27, 2015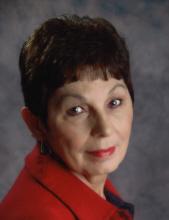 Sue Karen Henry was the first child born to Earl Henry and Edna Hanley Henry in Gladewater, TX November 7, 1940. 

Sue attended elementary school in Mullin, TX and completed her secondary education in Eldorado, TX. While living in Eldorado she was active in the high school band and was the pianist at East Side Baptist Church. She graduated from San Angelo Business College in 1959 and worked several years as a legal secretary and transcriber for court reporters.

Sue worked from home or part time while her children, Melody and Ricky were young. When the children were older she owned several successful businesses in San Angelo and Ballinger. Sue was a talented homemaker and seamstress who enjoyed decorating her home and making delightful items for her family. She was devoted to her family and adored her first grandchild, Jason Lee. Her pride of her family was evident in her smile and twinkle in her eyes when she would talk about them and the wonderful families they were raising.

Sue is survived by her son Richard (Rick) Rezzlle and wife Mary of Menard; son-in-law Ernest Lee currently in Oklahoma City; sister Jane Flint and husband Bruce of San Angelo; sister Chris Warden of San Angelo; grandson Jason Lee and wife Amanda of San Angelo; granddaughter Lisa Kothman and husband Joe of Menard; great grandchildren Abbey and Ethan Lee, Kallin and Makinley Kothman, plus numerous nieces and nephews and their families. Sue is also survived by her beloved Shelby. 

Sue was preceded in death by her daughter Melody Rezzlle Lee, her parents Earl and Edna Henry, her husbands, Thomas Rezzlle and Gary McShan.

A memorial service will be held Friday, July 31, at 10 AM at Unity Church of San Angelo. Rev. Janie L. Kelley will officiate.
Write Your Tribute