Dates

Jan 24, 1953 Feb 18, 2021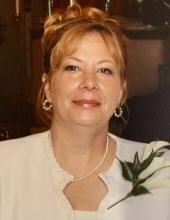 Brenda Kay Young was born January 24, 1953 to LC Sharp and Para Sharp. She was reunited with her Savior on Thursday, February 18, 2021, the same day her mother passed. She graduated from Central High School and attended Angelo State University. 

She married the love of her life, Burk Young, and they celebrated 46 years of marriage in 2020. Kay ran Allen Young Office Machines for many years with her husband. Together they had 2 beautiful daughters; Robin Young Tijerina and Heather Young. 

Kay was a very caring, giving and loving wife, mother, grandmother, and daughter. Her passion was her family and she selflessly gave her time and love to her family and friends. She celebrated every person on every occasion with love and kindness. It was in her heart to instill love and faith, and she taught us all to celebrate and cherish one another every day. Kay's joy were her grandchildren, who affectionately called her "MaK." Nothing could bring a smile to her face or light up her eyes faster than speaking of her grandchildren. Though she will be dearly missed, she has passed a legacy of love and faith and service that will last generations. 

She had a quick wit, loved to read, and loved to bring hope and happiness to others. After her grandson's first birthday party, she found one of her many callings; as a balloon artist. Her creative masterpieces brought smiles not only to kids at future parties but also to children and adults across San Angelo, including those in hospitals and hospice care.  

She was actively involved in many organizations throughout her life - Bonham PTA, Texas A&M University Mothers' Club, Texas Cattle Raisers Association, and Business Technology Association.  

She is survived by her husband, Burk Young; her daughter, Heather Young; her daughter, Robin Young Tijerina and husband Tom and their sons Trey, Tyler, and Tate; brother, Curt Sharp and wife Danise; and several nephews and nieces. 

Her passing leaves a void here on earth that can never be filled but she is now in the arms of her Heavenly Father. She will be dearly missed. 

A graveside service honoring her life and legacy will be held at 2:00p.m. on Wednesday, February 24, 2021 at Lawnhaven Memorial Gardens. 

In lieu of flowers, the family requested donations to the Concho Valley Home for Girls https://conchokids.org/give/ or your favorite charity.
Graveside
Wednesday, February 24, 2021
2:00PM
Lawnhaven Memorial Gardens
4989 FM Highway 1223 
San Angelo, TX 76905
Write Your Tribute