Dates

May 15, 1939 Jun 17, 2022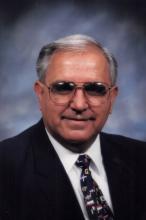 Our beloved father and grandfather, Johnny Chapa, 83, passed away on Friday, June 17, 2022, in San Angelo.

Public viewing will from 9:00 AM from 8:00 PM Thursday, June 23, 2022 with the rosary being prayed at 6:00 PM at Robert Massie Funeral Home. Funeral mass will be 9:00 AM Friday, June 24, 2022, at St. Mary's Catholic Church with Father Lorenzo Hatch, officiating. Burial will following at Fairmount Cemetery under the direction of Robert Massie Funeral Home.

John was born on May 15, 1939 in San Angelo, he was the seventh child of eleven. John was a lifelong resident of San Angelo. He graduated from Central High School and enlisted in the Marine Corps, after serving four years in the Marine Corps, he enrolled at Angelo State University. He received his Bachelor of Arts in 1972 and became a teacher at Ft. Concho Elementary, where he taught for many years. He then went back to college, where he attended the summer months, received his Master of Business Administration in 1987 and became the principal of Ft. Concho Elementary School. He served 30 years total with SAISD. After retirement, he loved being at "the rancho" with all his plants & animals, this was truly his happy place. He lived for & loved his children, especially his grandchildren. Family was everything to him.

He is survived by his three children, Monica Chapa & her husband Joe "Sambo" Frausto, their three children, Adrian Chapa, Layla & Leia Frausto; Slater Chapa & his wife Lisa, their three children, Ryan, Grayson & Lauren Chapa and Marcos Chapa & his wife Amy, their two children, Jonathon and Vivian Chapa and his son from a previous marriage, Tristan Chapa. He has four remaining sisters, Olivia Chapa and Lecha Martinez from San Angelo, Rebecca Lopez & husband Manuel from Azle, and Crestina Soto & husband Segundo from Fort Worth. He is also survived by many in laws, Margie Chapa, Rudy Sanchez both from San Angelo and Cynthia Chapa from Azle, along with numerous nieces and nephews.

He is preceded in death by his wife Charla "Susie" Chapa; father & mother, Lorenzo & Clara Chapa. His brothers, Lorenzo, Pete, Rudy and George Chapa along with his sisters, Elena Balli and Edith Sanchez.

The family would like to thank the staff at New Haven along with Brad and the staff with Concho Hearts Hospice, for the excellent care given to our father. We would also like to thank our precious Tia Olivia Chapa & Cousin Peter Chapa for their daily visits with our Papa.
PUBLIC VIEWING
Thursday
June 23, 2022
9:00 AM to 7:00 PM
Robert Massie Funeral Home
402 Rio Concho Dr.
San Angelo, TX 76903
---
ROSARY
Thursday
June 23, 2022
6:00 PM
Robert Massie Riverside Chapel
402 Rio Concho Dr.
San Angelo, TX 76903
---
MASS
Friday
June 24, 2022
9:00 AM to 10:00 AM
St. Mary's Catholic Church
7 W. Ave. N
San Angelo, TX 76903
Write Your Tribute