Dates

Dec 10, 1959 Sep 19, 2022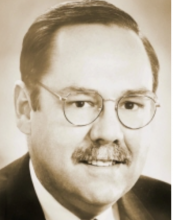 San Angelo - Royce Don "RD" Clay, Jr., 62, died unexpectedly on September 19, 2022 at a local hospital. He was born December 10, 1959, in Lubbock, Texas, the son of Royce Don Clay, Sr. and Patricia Jean (Darnell) Clay.
Royce graduated from Muleshoe High School, class of 1978. Following graduation he attended Odessa College and Texas Tech University. He graduated in 1982 with a Bachelor's degree in Finance. While a student at Tech, he met and married Linda Ruth Black on September 4, 1981, settling in Lubbock. Royce began his banking career in Lubbock, but soon made moves to Austin, El Paso, Fort Worth, Houston, and finally to the little town of Colorado City, TX.
Royce was an active member of and an elder for the Roscoe church of Christ. He taught bible classes to all ages, assisted with VBS when possible, officiated weddings and funerals, preached from the pulpit and served at the Lord's table. He participated in the Colorado City chapter of Kiwanis Club, Christmas in April, Fourth of July Fly-In, and was a board member for the Colorado Opera House. He was very supportive of the local school district. He would meet with students, attend school events, coach the debate team, and on occasion be a guest speaker or presenter in the classroom. He also encouraged students to come and visit the bank and to ask questions — lots of questions. Every now and again, he would play Santa Claus under the big Christmas tree in the bank lobby, bringing him an immeasurable amount of joy. At home he had a greenhouse sanctuary and would spend hours working on plants, listening to music, cooking up a brisket or smoking up some ribs. He loved supporting his wife Linda's Jazz Band in the infamous crawfish boil events and Christmas concerts, taking his daughter to early morning piano lessons far and wide, and making sure his son had the best in trumpet lessons and experiment materials (such as a potato cannon). Several dogs came and went through the years and he loved them all. Royce was an avid reader with lists of books he wanted to read and those that he wanted to read again. He had an amazing mind - he could quote and be inspired by scripture, find meaning in little things and seek answers to hard questions. He found joy in the creativity and happiness of others, and was an exceptional businessman, friend, father, husband and Pops.
Royce is preceded in death by an infant daughter, Kathryn Jill Clay, Austin, Texas.
Royce is survived by his wife Linda Clay of San Angelo; his daughter Joni Abel and husband Justin of San Angelo; his son Justin "JD" Clay and wife Katy of McKinney; and by his beloved grandchildren, June Abel and Nolan Clay. He is survived by his parents Royce Clay, Sr. and Patricia Clay, of Lubbock; his sister Brenda Conner and husband Steve, of Lubbock; and by numerous aunts, uncles, nieces, nephews, and their families.
A memorial service will be held at Johnson Street church of Christ in San Angelo, TX on Saturday, September 24, at 2:00. He desired to be cremated and to be free with the wind in a place he loved. He thanks his honorary pallbearers Bobby Lemons, Bob Martin, John O. Johnson, and Ty Wood, and wants them to know he loves them.
If desired, memorials can be made to Molly Dawidow and/or Ed Nikosi. Molly Dawidow is in Poland and has been a tremendous help in assisting Ukrainian refugees, especially women and children. Ed Nikosi is in South Africa and is a minister and director of a preaching school. Contact Sean Cain at Roscoe church of Christ, PO Box 307, Roscoe, TX 79545, for more information.
Memorial Service
Saturday, September 24, 2022
2:00PM
Johnson Street Church of Christ 
2200 Johnson Avenue 
San Angelo, TX 76904
Write Your Tribute