Dates

Nov 24, 1935 Dec 06, 2022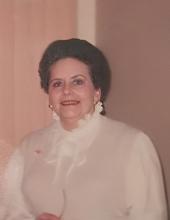 Jeannine Marquis, 87, of San Angelo passed away on Tuesday, December 7, 2022.

Memorial graveside services will be held at a later date. Arrangements are under the direction of Robert Massie Funeral Home.

Mrs. Marquis was born on November 24, 1935 in San Antonio. Jeannine attended schools in Poteet and at Texas State university. She was secretary at HEB. Most of her career was in the mortgage industry. She retired as vice president at Guild Mortgage in San Antonio. In 1997. Jeannine married John Marquis in 1970. He passed away after 40 years of marriage. She enjoyed traveling, cooking, scrapbooking, and her loving dogs, Terry, Rocky, Mattie, and Barron. Jeannine was a member of the Red Hat Society.

She was preceded in death by her infant Robert Edward Boettcher.

Jeannine is survived by her son, Charles Boettcher of Moreland, Georgia; four nieces, Suzanne Wessels and husband James of Kerrville, Shelly Slagle, Sharon Miller, and Sheri Slagle and husband Clint all of San Angelo; three great-nephews, Justin Miller of Artesia, New Mexico, Brian Wessels of Austin, and Kevin Wessels and wife Kelsey of Kerrville; a great-niece Melody Kovar and husband Casey and their children, Colton, Caroline, and Carlee all of Lubbock; and a brother-in-law, Eddie Boettcher and wife Marie of Bandera.
Write Your Tribute