SAN ANGELO – The Red Lobster Seafood Restaurant in San Angelo that has been a staple next to Sunset Mall for decades has closed for good.  
According to a sign on the building, the San Angelo Red Lobster Restaurant has closed permanently: 
"This location is permanently closed.  Thank you for your support over the years. We look forward to serving you at other Red Lobster locations in the future. 
We invite you to visit us in Abilene at 1280 Clack Street"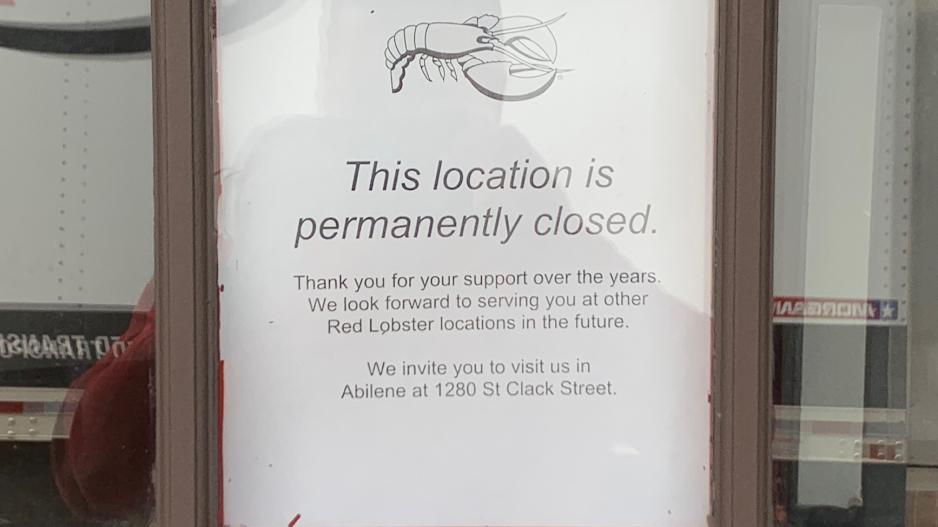 Almost one year ago, the local Red Lobster Restaurant suffered significant damage from a fire.  Read the original store here. 
According to the website restaurantclicks.com, Red Lobster has been a beloved seafood chain since it started in Orlando, Florida, in 1968. With a presence across most of the United States and various other parts of the world, Red Lobster had over 700 locations as of 2020. 
Red Lobster has changed owners several times throughout the years, and reports continue to surface that the chain is facing financial difficulty. Further, recent times have seen many individual Red Lobster restaurants close.
Red Lobster's CEO has often come out to say the chain isn't closing and that they're not planning on closing locations. However, the COVID-19 pandemic has been tough on a lot of restaurants, including Red Lobster.
This is a developing story. 
Most Recent Videos