SAN ANGELO – San Angelo attorney Andrew Graves has been appointed Tom Green County Judge, Court-at-law No. 2 effective Nov. 1, 2022 by the Tom Green County Commissioners Court Tuesday. 
Graves won the Republican Primary in March 2022 and had no opponent on the Nov. 8, 2022 general election ballot and would have been sworn in as Court-at-law judge on Jan. 1, 2023 anyway, but longtime Judge Penny Roberts submitted her resignation to the Commissioners Court effective Oct. 31, 2022 and the Court appointed Graves to finish her term.  
According to the County website, Judge Roberts graduated from Baylor University School of Law in May of 1989 and was licensed to practice by the Supreme Court in November 1989. She was appointed to the newly created County Court at Law 2 as Judge in October 1995 and has served in that position since that time.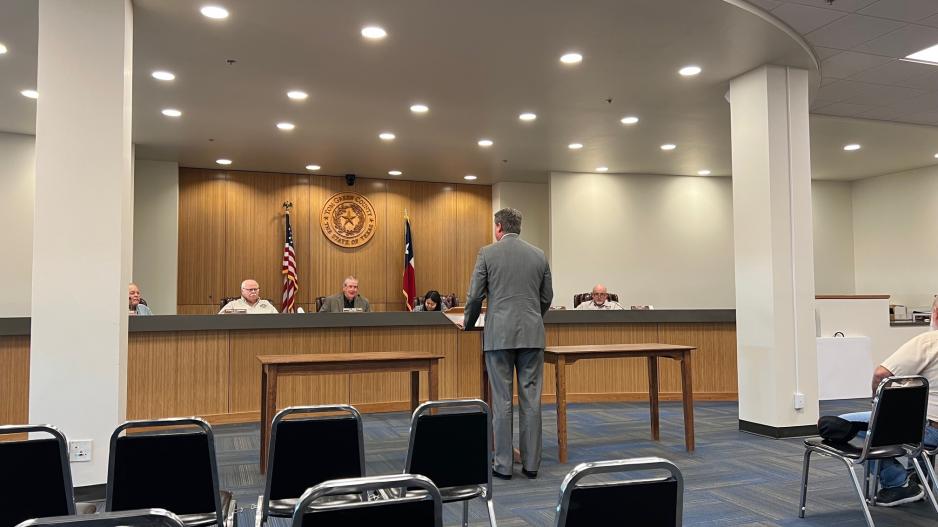 There are two County Courts-at-law in Tom Green County; Judge Ben Nolen is the presiding judge in County Court-at-law #1.  Nolen was appointed Judge in 2002 and has served on the court since that time.  He ran unopposed in the March 2022 GOP primary.  
The Tom Green County Court-at-law courtrooms are located in the Michael D. Brown Justice Center on Harris Ave. across the street from the Tom Green County Courthouse.  
County court at law judges are elected by the voters of each county and serve a term of four years. The Court-at-law judge can issue writs of injunction, mandamus, attachment, garnishment, sequestration, and habeas corpus in cases where the offense charged is within the jurisdiction of the court. The judge also can punish for contempt, and has all other powers and duties of the county judge. 
Most Recent Videos