SAN ANGELO – Friends, family and co-workers gathered Thursday to honor retiring Tom Green County Judge Steve Floyd.  
The come-and-go ceremony was held I the Tom Green County Commissioners Court meeting room on the second floor of the Keyes Building downtown.  
Floyd was honored by well wishers with several gifts including a Glock firearm from law enforcement, a framed drawing of the Tom Green County Courthouse framed in wood from the ancient Bois D' Arc tree that stood on the courthouse grounds for over a century before succumbing to time and weather a few years ago.  
Military members representing Goodfellow Air Force Base awarded Judge Floyd with small replica of the Altus Award, which is given to communities which show outstanding support for military bases.  Judge Floyd was instrumental in the County winning the award an unprecedented three times.  
Military Affairs Committee spokesman Mike Boyd makes the presentation in the video below: 
The ceremony was held in the Commissioners Court Meeting room from 11 a.m. to 1:30 p.m. 
Judge Floyd's term ends Dec. 31, 2022.  Judge Elect Lane Carter will be sworn in at a ceremony January 1, 2023.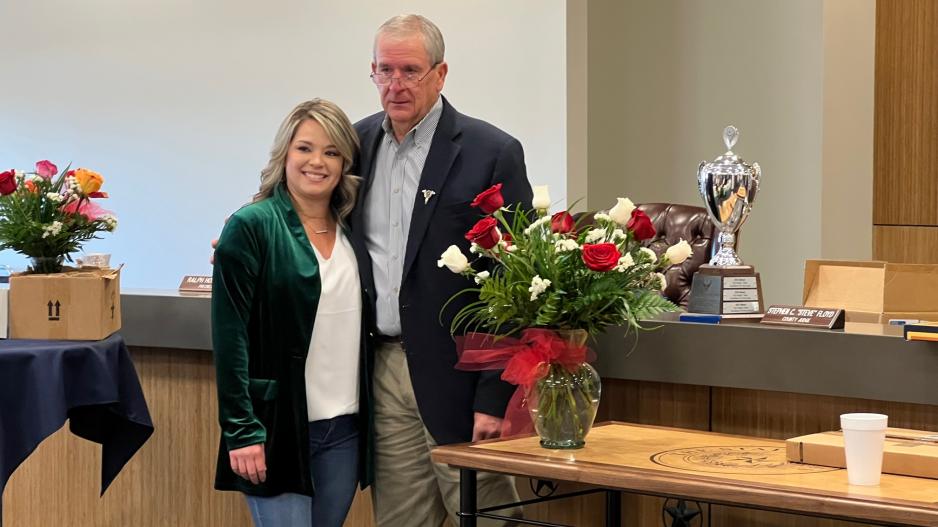 Most Recent Videos