LUBBOCK, TX -- The aftermath of the domestic terrorist attack on January 6th continues to bring down arrests and charges. One of the most recent arrests is of a Texas Tech student.
According to the U.S. Attorney's Office for the District of Columbia, 32-year-old Ryan Zink was at the siege and posted a video of the attack on Facebook. Zink happens to be the son of Jeff Zink, who is running for Congress in Arizona.
According to the FBI, Zink posted he was at the building and that the mob had forcibly made their way inside. The affidavit cites multiple posts made by Zink on Facebook.
"Finally lol I was there the media lied about what time it was breached. I have pictures with time stamps to prove it."
"Literally inside the capital shots fired on the floor there is a fire and gas and flash bangs have been used multiple serious injuries reported." 
Later that day, Zink sent the following message to a friend.
"Broke down the doors pushed Congress out of session I took two flashbangs I'm ok I'll be posting pictures in a little bit when we get back I'm hurt but we accomplished the job."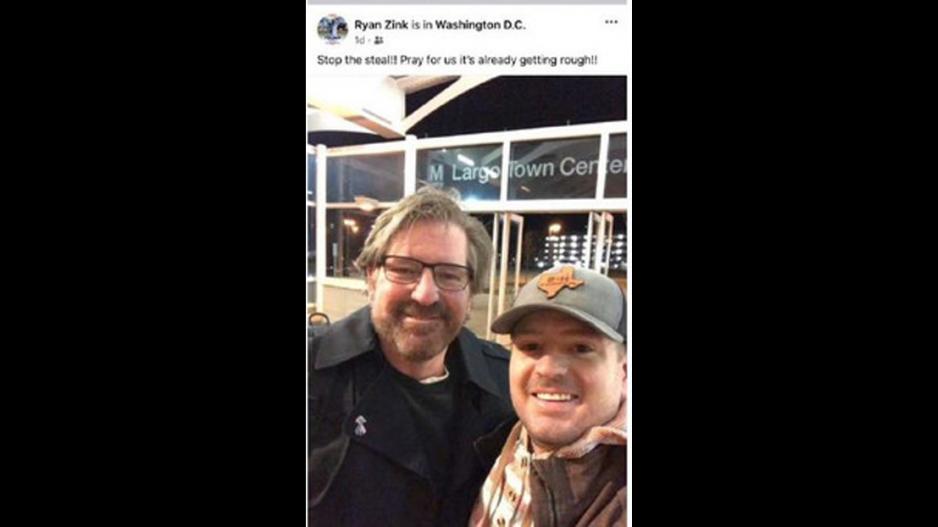 The FBI affidavit is said to include a screenshot of pictures that show Zink was part of the mob. The affidavit also shows a picture of the suspect with the caption "Stop the steal. Pray for us it's already getting rough." 
A video of Zink says, "We knocked down the gates! We're storming the Capitol! You can't stop us!"
At one point Zink turned the camera to selfie mode and can clearly be heard and seen saying "We stormed the Capitol. There's thousands of us here. They can't stop us all!" and "We're about toe bum-rush this [expletive]." 
In yet another video, Zink recorded the crowd as they tried to breach a door. Zink went into selfie mode again and said "they're not going to get this one."
On January 7th, Zink shared the following post online:
"History was made and I'm a part of it. They are trying to charge us with sedition. They will have to kill me. I'm not coming quietly."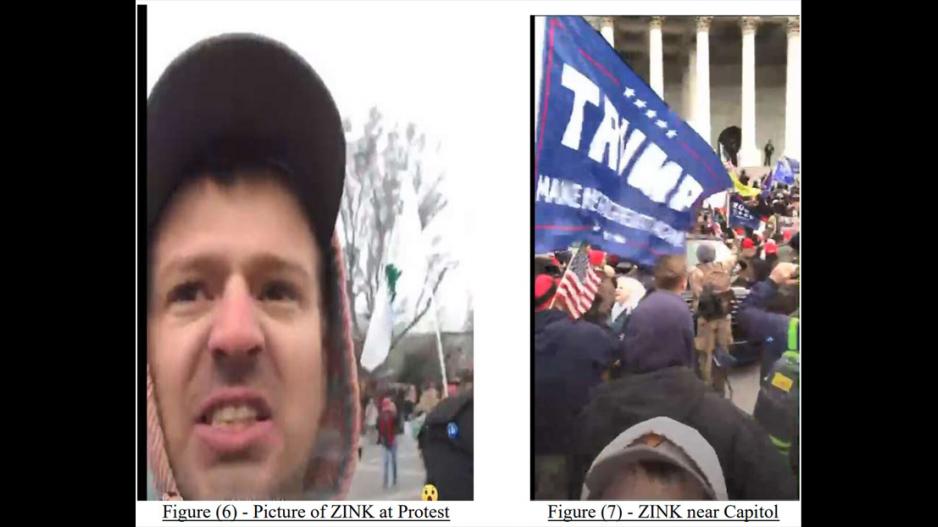 But according to Jeff Zink, his son is being falsely accused. In a statement, Zink senior claims he and his son, who is studying communication at Texas Tech, went to the Capitol Building to witness history. He maintians they documented the events, but that his son did not participate directly.
Jeff Zink released the following statement regarding his son's arrest:
"Today at 10:30 am Arizona time, I received a phone that my son Ryan Zink of Lubbock, Texas had been arrested 3:30 am CST. I know that these charges are false as I was with him the entire day. We were there to witness the historic electoral process. A hallmark of our great country. We arrived very early and stayed outside the entire day. In fact, we were approaching the Capital when we discovered protesters were already inside. We did witness, first-hand, a black-clad protestor destroying one of the windows and then being apprehended by the Capitol Police Department. At that time, I offered to bear witness of this event and ensured the police were provided with my contact information. At no time did I, nor my son Ryan enter the building, trespass or damage any property of the United States. Furthermore, the allegations that my son physically assaulted ANYONE are completely unfounded, without evidence or merit, and politically motivated."
"I currently possess video and photographic evidence and have offed this to law enforcement. To ensure there is no misunderstanding, my son and I were there to document the events taking place at our Capitol. My son is a media student at Texas Tech University and I, as a United States Congressional candidate, I felt it was necessary to observe our free speech rights in action."
Ryan Zink was charged with Obstruction of an Official Proceeding and knowingly entering or remaining in a restricted building.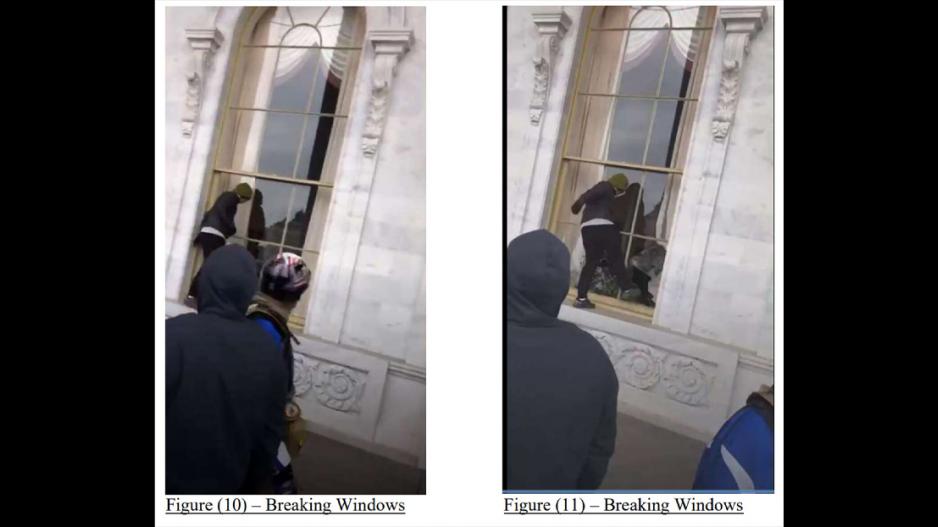 Most Recent Videos