LUBBOCK,TX – The Lubbock Police Department's Registered Sex Offender Unit is searching for nine fugitive sex offenders.
The individuals include:
Douglas Arnold- 47 years old
Donald Douglas- 56 years old
Ricky (Enrique) Flores- 53 years old
James Brian Hampton- 53 years old
Maurice Earl Hawkins- 53 years old
Eugene King- 72 years old
Christopher Martinez- 49 years old
Cory Reed- 30 years old
David Earl Thomas- 60 years old
If you have any information regarding the whereabouts of any of these individuals, please contact the Crime Line at 806-741-1000. Callers with information leading to the arrest of any of these individuals could receive a reward and callers can remain anonymous.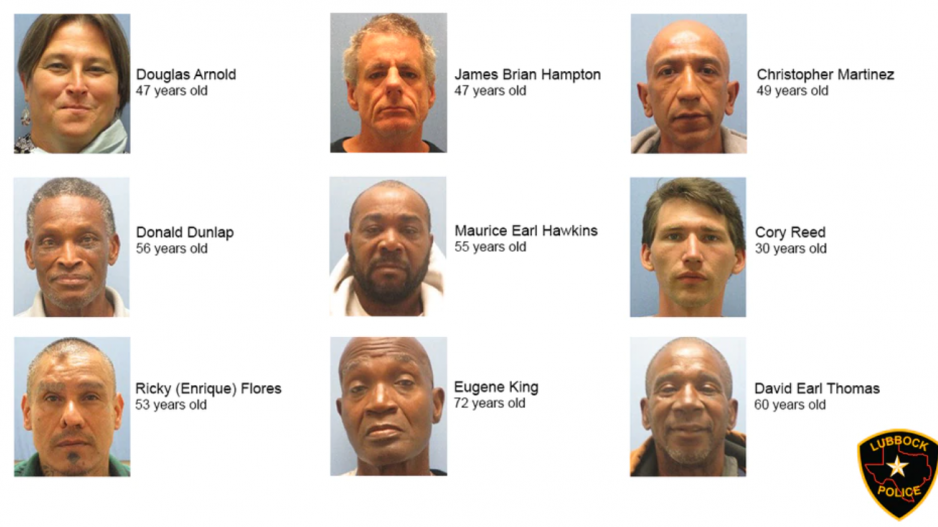 Most Recent Videos