SAN ANGELO, TX — On Feb. 17, we published a story that Amy Tidwell pleaded guilty to many different charges that included grave robbing. She is guilty of a long list of crimes, most involving theft, but she did not rob a grave. She is in the Tom Green County Detention Center today awaiting a transfer into the TDCJ to start a long prison sentence for those other crimes.
Court records at the time of the publication of that article did state she robbed a grave, however. Those records were quietly changed while we weren't looking. Our story traveled far and wide and smart readers, up and until the error was corrected, confirmed our story by looking up the records for themselves on the county's official court records website and the website listing inmates and their offenses. But not one official in the entire Tom Green County criminal justice system bothered to inform us that her official record had been updated to exclude the grave robbing charge.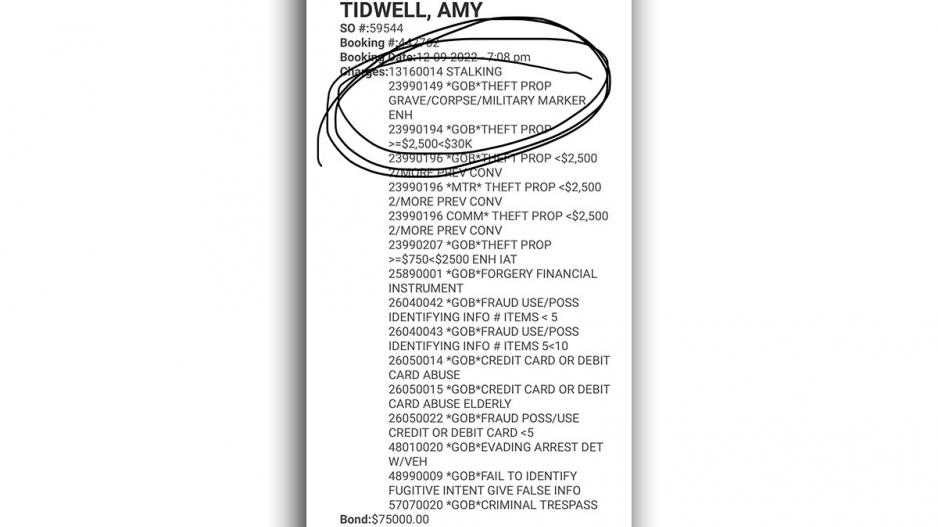 We wanted to know why?
We tried to call the district attorney whose performance in the courtroom landed the conviction. We wanted to ask why the record was published in error. Was it a clerical mistake or was it intentional? We don't know. After holding for about 45 minutes waiting for someone to pick up the phone and talk to us, we finally were told that someone would call us back. This was late Thursday morning. No one has called us back. Why? What are they hiding?
For years, our district attorneys have refused to talk to the press. We heard there is a long-standing verbal command to anyone who works at our district attorneys office forbidding anyone from talking specifically to reporters at San Angelo LIVE! We'd like to know if this is true and why? We don't know. No one will talk to us from that office.
We have two elected district attorneys, John Best and Allison Palmer. Dealing with the combined district attorneys office has been nearly impossible for almost a decade, or for as long as we have been informing the citizens of Tom Green County about our courts. The unofficial gag order has forced us to work around this by relying on court documents. When we report something out of the courts, we use court documents as our primary source. We have rarely been given context, background or even an opinion from our prosecutors about what they are thinking and why? Despite this, we have accomplished shining a light on the area's largest law firm as best we can.
It is important for the press to demand transparency from the district attorneys because this office has the power to decide whether a citizen of the district, that includes counties surrounding us, lives or dies. Through a DA's discretion, he or she can prosecute a case with a death penalty finale. They have that much power and that makes transparency of this office imperative for our democracy.
On the day our story on Ms. Tidwell ran, a source inside the district attorneys office later said the assistant district attorneys were sharing our story and congratulating the assistant DA who prosecuted the case for adding the additional "grave robber" conviction to Amy Tidwell's plea even though everyone in that office knew Tidwell wasn't convicted or even indicted for grave robbing.
Other than laughing about the extra false conviction we reported based on their court records, the DA's office did nothing. We learned that the sheriff corrected the record, not the office that made the error, intentionally or not.
What had happened was, on the indictment document, the charging code called a "CJIS" corresponded to a charge of grave robbing. We had no idea what a CJIS was, but when we looked at it again, we could correlate the CJIS of 23990149 to the grave robbing charge. That placed the false charge on all of Tidwell's records. Presumably indictments are written by the district attorney.
Amy Tidwell, the woman convicted, wrote us from jail. She was upset that we had amplified this false conviction for grave robbing. She wanted answers, and so did we. Tidwell said her family was harassed and her house was spray painted with the sentence, "Your daughter is a grave digger and military corpse thief."
Families of those convicted are always the other, and often silent, victims of an offender's crimes. The incorrect indictment paperwork and our reporting of what the court records showed added to Tidwell's family's grief.
We regret amplifying an official record we thought was true. Or reporting on the courts relies heavily on accurate court records. If the court records are wrong and we don't have any way to know that they are, it makes our reporting inaccurate. We need more transparency from our district attorneys instead of what appears to be basically a college fraternity that intentionally ridicules its defendants behind closed doors while shutting out the free press.
When the story broke, someone who made the error should have owned up to the incorrect court records. Instead, the office thought it was a funny joke. That's inexcusable.
The standing order to not talk to the press is also inexcusable. It is probably unconstitutional, too. You elect your district attorneys and it is their responsibility to inform their constituents about what the office is doing. Our district attorneys do not do this and you should be concerned.
How many more victims of our district attorney do there have to be before someone in that office stands up and tells our elected DAs that what they are doing is un-American and immoral?
There's not much we can do until the next election, and even then you will likely re-elect them or each of them will run unopposed. However, the Tom Green County Commissioners' Court funds your opaque fraternity called the 51st and 119th District Attorney's offices. Maybe we can start my demanding accountability from our commissioners who are footing the bill with your tax dollars for all of this. Their contact information is here.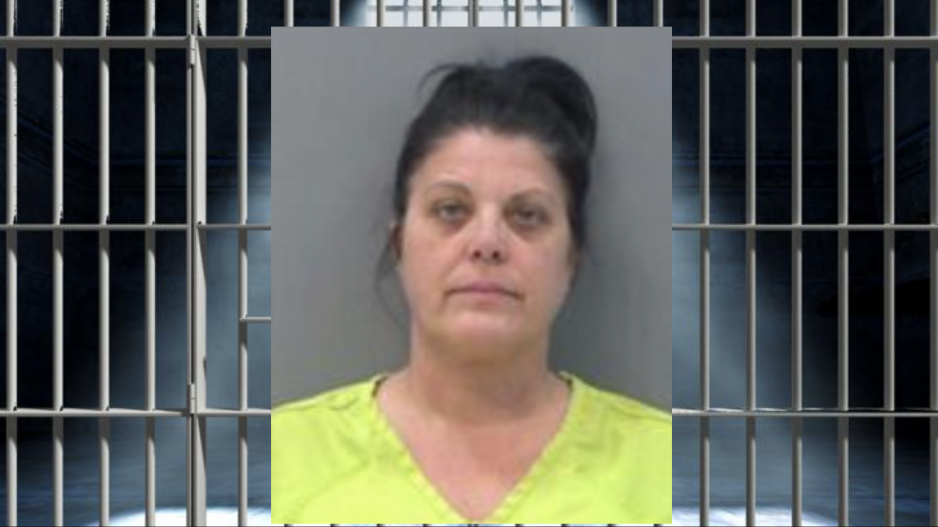 Most Recent Videos