NASHVILLE, TN — A breakout Nashville star and country crooner has been canceled. TMZ posted a video of singer Morgan Wallen on Feb. 2 where Waller can be overheard telling a friend, "Hey, take care of this p****y a** n****r. The 2:20-minute video appears to be taken from across the street from where Waller was staying and filmed as Wallen was returning home from a night out on the town. According to TMZ, the videos were filmed by an angry neighbor who was awakened by the noisy revelers.
Last month, Wallen "demolished" streaming records on multiple platforms with his sophomore record, Dangerous: The Double Album, with 30 tracks, that was released Jan. 8. The Dangerous record broke Spotify's all-time first day stream record for a Country album that placed the artist #1 globally and in the US Spotify Debut Charts.
TMZ's exposure of his use of the "N" word in what appears to be light banter with friends returning home from partying Sunday evening appears to be enough to cancel the budding country star.
TMZ attached video recordings from a neighbor's Ring doorbell just for good measure. They got him!
Reaction was swift.
CMT promised to purge its platform of all Wallen material, including his music videos. 

"After learning of Morgan Wallen's racial slur late last night, we are in the process of removing his appearances from all our platforms. We do not tolerate or condone words and actions that are in direct opposition to our core values that celebrate diversity, equity & inclusion," CMT tweeted.
Watch the offending video here:
TMZ
Morgan Wallen uses the "N" word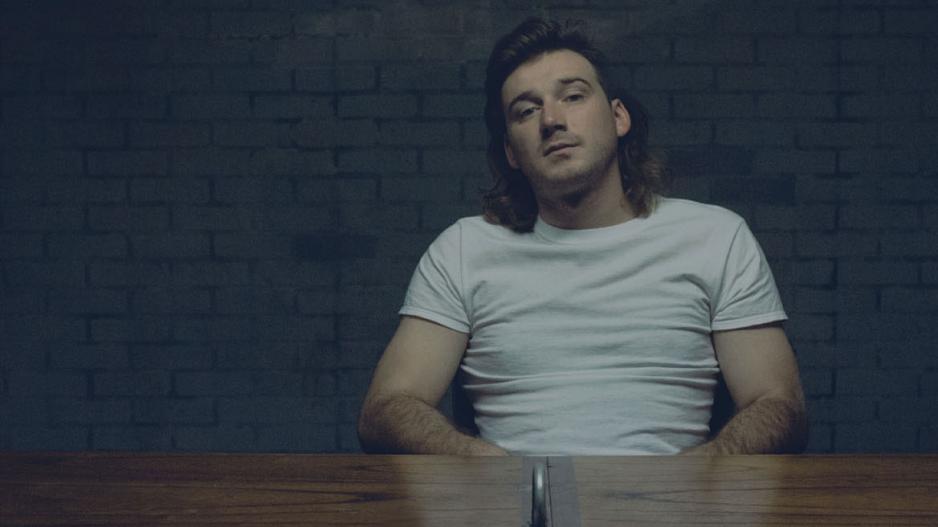 iHeartMedia, a radio station conglomerate, purged Wallen's songs from all playlists.
"iHeartMedia has removed Morgan Wallen's songs from rotation at its 800-plus radio stations. Meanwhile, comments are limited on his Instagram, as well as his label/management Big Loud," Dave Paulson reported. Paulson is the entertainment reporter for The Tennessean newspaper.
Wallen's label, Big Loud, suspended Wallen's recording contract.
"In the wake of recent events, Big Loud Records has made the decision to suspend Morgan Wallen's recording contract indefinitely.
"Republic Records fully supports Big Loud's decision and agrees such behavior will not be tolerated," Big Loud tweeted.
Paulson also reported that Wallen's music was missing from Spotify's premier country playlist called "Hot Country as well as Apple Music's playlist called "Today's country."
Five of Wallen's songs are on Billboard's Hot Country Songs chart, lead by the song, "7-Summers."
Here is the music video of Wallen's top hit today, "7-Summers."
Wallen was born in 1993 and is 27 years old. Controversy is not new to him. In May 2020, he was arrested outside Kid Rock's bar and charged with disorderly conduct. In October 2020, Wallen was mask-shamed for being photographed kissing girls at a pre-game party in Tuscaloosa, Ala., home of the University of Alabama, without a mask. The mask controversy prompted Saturday Night Live to postpone his appearance.
Wallen was born in Sneedville, Tenn. His singing career was launched on The Voice in 2014. His debut record, Stand Alone, was released in 2015.
For all of his transgressions, including this most recent incident, the use of the "N" word, Wallen has profusely apologized.
Spotify hasn't completely canceled him as of this writing. Enjoy his music while it lasts here.
Most Recent Videos