SAN ANGELO – The San Angelo Museum of Fine Arts announced two new exhibits highlighting the talent of Texas artists, Hand Stitch 2021 / Works by Texas Artists and Majesty and Tenderness: The Art of Maurice Schmidt.
The exhibits will open to the public the evening of Friday, September 24, during Family Fiestas Patrias, from 4 pm to 8 pm.
Hand Stitch will remain on display through November 28, 2021.
Majesty and Tenderness will remain on display through March 20, 2022.
* In order to protect the health and safety of staff and visitors, everyone is required to wear a mask or fabric face covering inside the museum, and requested to keep at least 6 feet apart from others. * 
Hand Stitch 2021 / Works by Texas Artists is a survey of ten women working with thread and needle at a time when embroidery (and textile art in general) is experiencing increased international recognition as a medium of choice for serious artists.
The works on display range from small wall hangings of felted wool to large embellished quilts, and as the works in this show attest, a hand-stitched piece can tell a story, become a vehicle for social comment, or embellish a surface with exuberant color and texture.
The age-old craft of hand embroidery, the simple act of passing a threaded needle through a piece of cloth, continues to be relevant in an era defined by the power of digital technology.
The artists represented in the Hand Stitch exhibit are Debbie Armstrong, Beth Cunningham, Janis Hooker, Lucia LaVilla-Havelin, Barbara Lugge, Kim Paxson, Miki Rodriguez, Mary Ruth Smith, Pamela Studstill, and Sue Anne Sullivan.
Each of these artists has a personal commitment to exploring ideas and materials and how both relate to contemporary art. Included in museum collections and publications, displayed internationally, and recognized for excellence, the work of these artists comes together in an exhibit of visual richness and social commentary.
Majesty and Tenderness: The Art of Maurice Schmidt is a rich exhibit of paintings and works on paper by a skilled and prolific South Texas artist whose vivid colors and expressive portrayals of both daily life and religious subjects simultaneously charm and awe the viewer.
SAMFA is pleased to introduce Schmidt's work to San Angelo, especially because this collection of Schmidt's work, which was created over the course of his long career, will be gifted by the artist and his wife to the museum following the exhibit.
Believing that artistic expression is similar to prayer, Schmidt writes, "Art that would praise God must touch the human heart. Like Psalms, images are taken from our everyday lives, but played upon, interpreted, pointed upwards in gesture to our Maker, inward to our souls, and outward towards our fellowmen."
Born into a Jewish family 1936, Schmidt grew up in New Braunfels, Texas, where his family owned a clothing store.
He discovered his passion for art as a teenager and relentlessly pursued it, studying at the University of Texas at Austin from 1954 to 1958. He spent the summer of his junior year at the Instituto Allende in San Miguel de Allende, Mexico, and finished his BFA in Austin in 1958.
In the fall of that year, Schmidt attended the Boston School of the Museum of Fine Arts, was drafted into the army and attended basic training at Fort Dix, New Jersey.
Schmidt lived in San Antonio from 1958 to 1963, during which time he lectured at Our Lady of the Lake University, and also at the Y.W.C.A. and the Jewish Community Center.
While living and working in San Antonio, he executed a series of ink and watercolor sketches for the San Antonio Opera.
In 1965, Schmidt earned his MFA at Cranbrook Academy of Art in Bloomfield Hills, Michigan, with a concentration in printmaking. In the fall of that year, he began his long teaching career in the Art Department at Texas A&M University, Kingsville, where he taught for over forty years, retiring in 2006 as Professor Emeritus in Art.
Additionally, Schmidt served as an art critic for the Corpus Christi Caller Times from 1974 to 1989. Maurice Schmidt and his wife Rebecca live in Austin.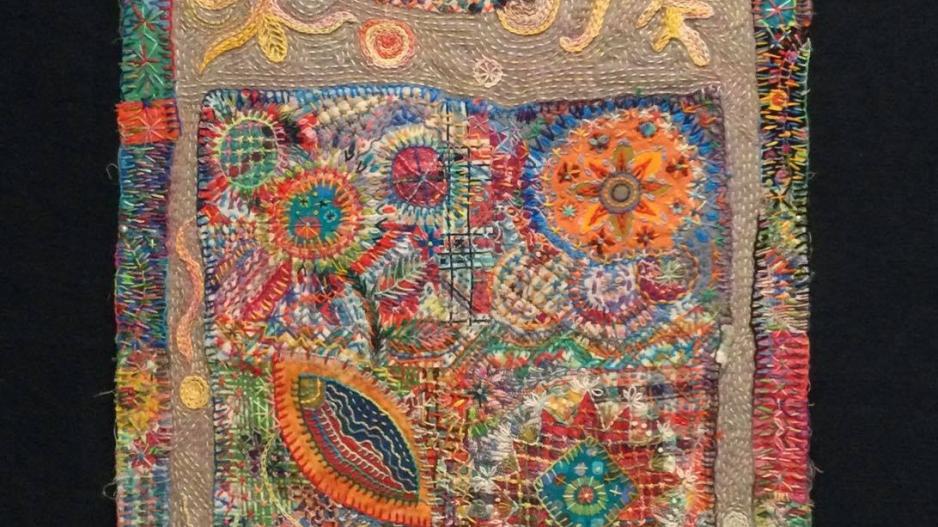 Most Recent Videos