SAO PAULO, BRAZIL – The Guardians of the Galaxy 3 trailer dropped yesterday at the Comic-Con Experience in Brazil.
The trailer features the return of Star-Lord, Gamora, Drax, Rocket Raccoon, Groot, Mantis, and also features a first look at Adam Warlock. In Avengers: Infinity War, the band of misfits split up to save the galaxy. Peter Quill, Gamora, Mantis, and Drax went to Knowhere to get the Reality Stone from the Collector and Rocket and Groot accompanied Thor to Nidavellir and ended up forging a new weapon in Stormbreaker.
Of course, Thanos had already collected the Reality Stone and took Gamora, leaving Quill, Mantis, and Drax.
At the end of Avengers: Endgame, the group of a-holes left Earth with Thor to protect the galaxy. Then, Thor left in Thor: Love and Thunder and the last time we saw the Guardians before the trailer dropped, was in the Guardians of the Galaxy Christmas Special on Disney+.
James Gunn (The Suicide Squad, Peacemaker) returns to the director's chair and the cast has grown to include:
Peter Quill/Star-Lord- Chris Pratt (The LEGO Movie, Jurassic World Franchise)
Gamora- Zoe Saldana (Avatar, Star Trek)
Drax- Dave Bautista (DUNE, Army of the Dead)
Rocket- Bradley Cooper (American Sniper, A Star is Born)
Groot- Vin Diesel (The Fast and the Furious Franchise, Riddick)
Nebula- Karen Gillan (Doctor Who, Jumanji: Welcome to the Jungle)
Mantis- Pom Klementieff (Old Boy, Uncut Gems)
Ayesha- Elizabeth Debicki (The Crown, Tenet)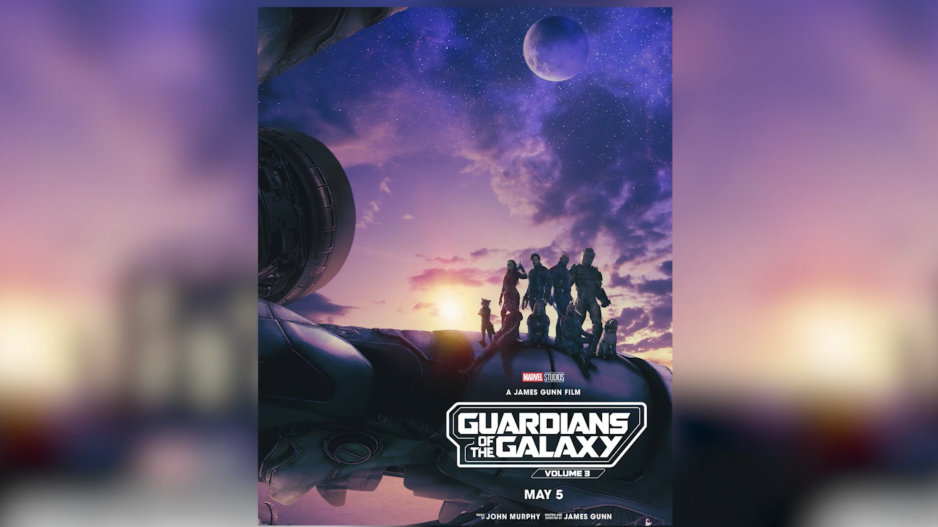 Sylvester Stallone returns as Stakar Ogord, a Ravager from Guardians of the Galaxy Vol. 2, as does Sean Gunn as Kraglin and Michael Rosenbaum as Martinex.
New additions to the cast include Will Poulter (We're the Millers, The Maze Runner) as Adam Warlock, Maria Bakalova (Borat 2) as the voice of Cosmo the Spacedog, and Chukwudi Iwuji (Peacemaker, John Wick: Chapter 2) as the High Evolutionary.
Guardian of the Galaxy Vol. 3 is set to hit theaters on May 5, 2023.
Most Recent Videos