ROSWELL, NM — For years, a well-known secret among pilots transitioning through the old Roswell airport was that Elvis Presley's business jet was there. It's not the only thing abandoned in Roswell, however. The airport, once a thriving hive of activity of B-52 and KC-135 aircraft of the old Strategic Air Command and known at Walker Air Force Base, saw the U.S. Air Force abandon it in 1967.
Since then the large base with its two-mile-long bomber runway reverted its ownership and operations back to the City of Roswell, New Mexico. For decades, hundreds of old airliners and higher-end business jets no longer in use have been stored there outdoors along the vast tarmacs and taxiways, taking advantage of eastern New Mexico's dry heat and mild weather.
One of the planes stored there for decades is a 1962 Lockheed Jetstar previously owned by Elvis Presley. The plane has the same red paint scheme as it was when Elvis owned it, as well as the plush red velvet interior with gold fixtures. Elvis purchased the plane for $840,000 on December 22, 1976, less than a year before he died.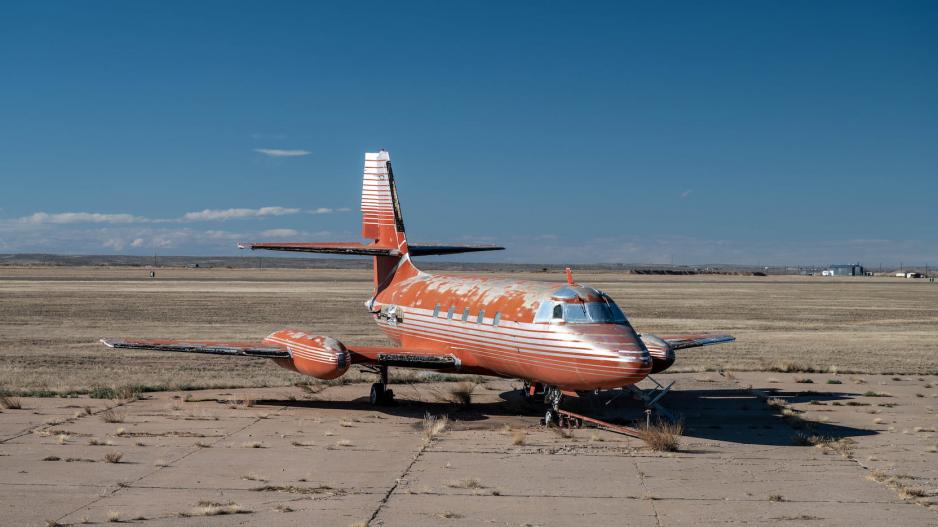 It was one of three jets Elvis owned. Towards the end of his life, his touring schedule was busy and he owned three jets to travel with his band, bodyguards, and entourage. He also owned a Convair 880 named the "Lisa Marie" that went by the call sign of Hound Dog 1, and a second Jetstar named Hound Dog 2. Both of those airplanes are on display in Memphis, Tenn. at Presley's Graceland mansion.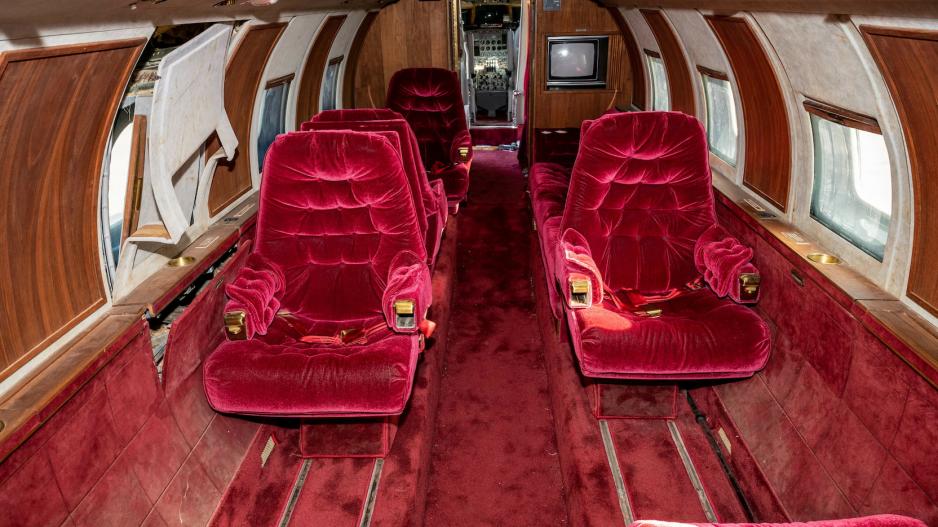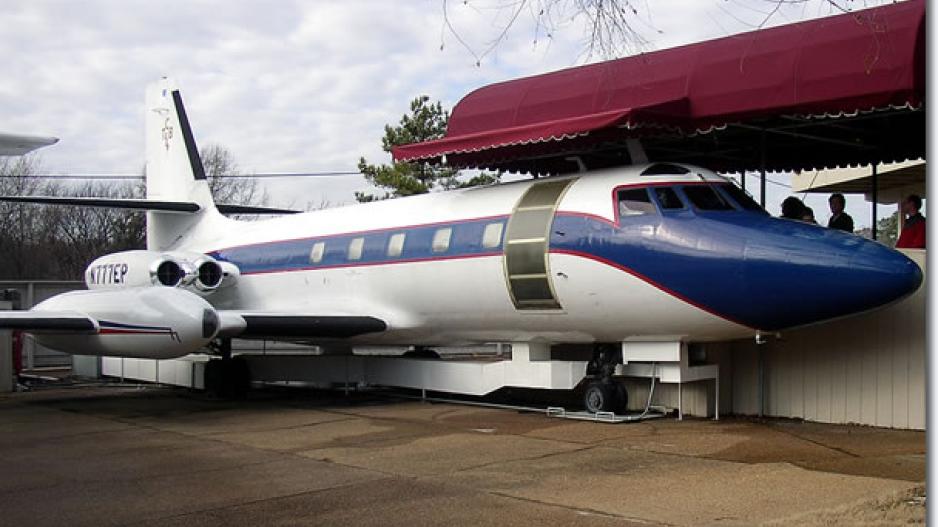 Inside Elvis's Jetstar at Roswell, the cabin to this day still features wood paneling and red velvet upholstery with gold-finish hardware. There's seating for nine by way of six plush chairs that swivel and recline, along with a couch.
Tour the old Elvis Jetstar abandoned at Roswell 
An onboard entertainment system is tucked away in a media cabinet, featuring a television, RCA VCR player and audio cassette player, and headphone ports with audio controls are located at every seat. A galley contains storage and a meal-prep area complete with a Kenmore microwave and beverage dispenser. At the rear is a lavatory along with additional storage and cubby areas. The avionics in the cockpit were long ago removed and sold on the secondary market.
The auction company reported that the plane was sold to a Saudi Arabian company in 1977 that shortly thereafter parked it at Roswell. It quite likely has been sitting outside there since then. Should you be the high bidder, don't expect to fly it away. In fact, it is impossible to fly it away as its four engines were removed decades ago. The auction company advises that, "The aircraft will require disassembly to be shipped, and coordinating assistance is available."
To bid on Elvis's jet at Roswell, Mecam Auctions is holding a sale through January 15 in Kissimmee, Florida. This is at least the second time the airplane has been offered for sale in an auction.
Most Recent Videos