SAN ANGELO – San Angelo Health Officials reported Tuesday two additional Covid-19 related fatalities.  
There are two new COVID-19-related deaths to report today. One death was from yesterday, Sept. 12.
New deaths: 2
- Male, 90s, Tom Green County: partially vaccinated *reported Sept. 12
- Male, 60s, Tom Green County: fully vaccinated
Total deaths in Tom Green County: 563 (364 from Tom Green County and 199 from other counties).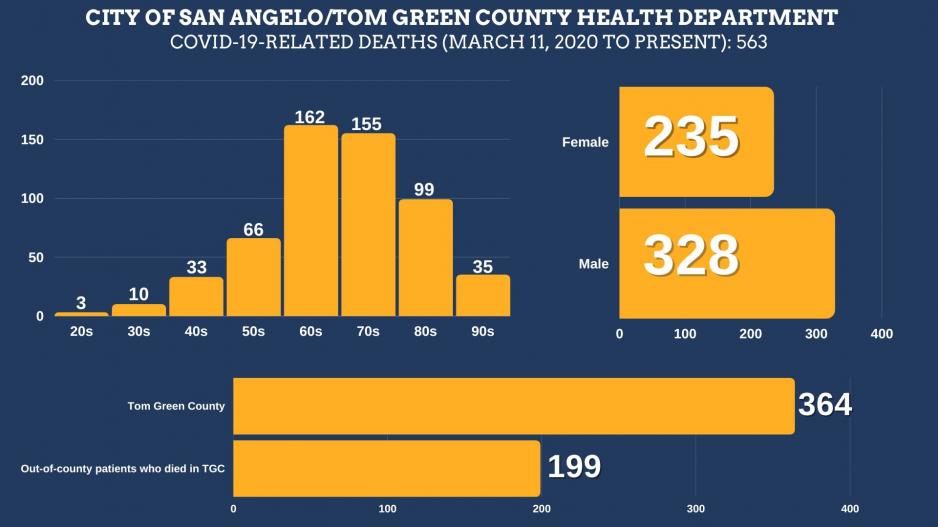 Most Recent Videos