OPINION — Last fall, when I learned I'd been selected the 2020 Media Person of the Year by the Texas Sheep & Goat Raisers Association, my first reaction was, 'What?' I figured there must be some mistake, or someone was playing a practical joke on me. So I called and checked and, sure enough, they'd picked me.
Not that I didn't appreciate the honor, but I don't even raise sheep or goats anymore. So I asked why I was chosen, and was told it was because of the work I'd done to promote the Texas sheep & goat industry. I started to ask, exactly, what work was being referred to, but decided to let sleeping goats lie, so to speak. I was afraid they might check, and find that I didn't deserve the award. So I just said 'thanks' and let it go.
The annual Texas Sheep & Goat Raisers Association banquet, where I was to receive the award, was held in San Angelo last December 5. I was planning to go, but decided against it, because of the pollution involved in traveling to San Angelo, and the increase in my carbon footprint.
I jest. I didn't go because I had already taken too much time off from my day job, and I was afraid I'd get fired. Plus there was the lingering possibility that it really was a joke. Plus there was no actual monetary incentive. They sent me a nice plaque, but that was about it. It's a really nice plaque, though.
John Kerry, on the other hand, did travel to receive an award a couple of years ago. Kerry was chosen as the recipient of an environmental award for his impressive efforts in the battle against climate change. You may also have heard that Kerry was recently appointed as Joe Biden's climate czar, and endowed with a suitably grandiose title, in which he's tasked with saving the world, or some such. Which is really not much different than being selected as the Texas Sheep & Goat Raisers Association Media Person of the Year, when you think about it.
The difference is that Kerry, unlike me, attended the appropriate ceremony and accepted his award. The event was held in Iceland. And he went there on a private jet. To receive an award for fighting climate change.
Honestly, you can't make this stuff up. I can't even make it up, and I'm the TS&GRA's MPY. And I have the plaque to prove it.
Now, before you woke leftists haul out your crayons and start writing me a bunch of spittle-flecked, incorrectly spelled letters pointing out that I should leave his majesty alone because he cares, he really really cares, let me point out that I don't give half a CO2 emission where John Kerry goes, or how he gets there. The point is that he claims to care, yet he doesn't. He wants you to ride the bus and go without deodorant and run your A/C at 80 degrees, but he doesn't do any of those things. If you look up 'hypocrisy' in the dictionary, you'll find John Kerry's picture.
Of course, Kerry isn't the only climate hypocrite around. There are plenty of them. Harrison Ford was asked to speak at a UN Climate Action Summit in New York a couple of years ago to raise awareness of the desperate plight of the Amazon rain forest, which has a plight, and it's desperate, and people aren't aware of it. So Ford waxed eloquent on the desperate plight, which he claims is caused by people polluting the atmosphere by flying in private jets. He went to the conference in his private jet. He also took his son to college in his private jet, but I'm sure it's electric, or something.
I see you reaching for that Crayola box. Again, I don't care how Ford travels. It's none of my business. He can fly to Japan to watch some bad baseball in the Millennium Falcon, for all I care. But if he's going to waste fossil fuel and pollute the air whenever he wants, so can I. And he has no right to tell me I can't. I have a plaque, for goodness sake.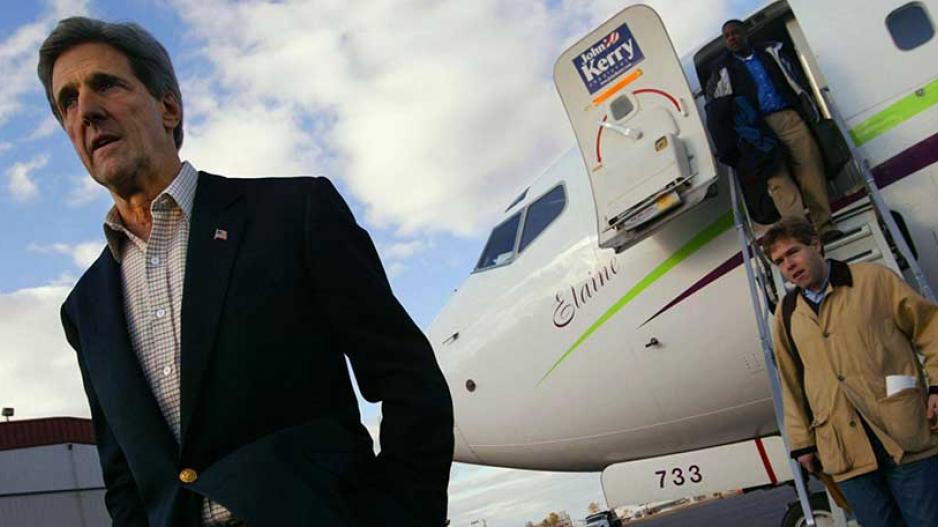 The climate is changing, of course. The climate has never not been changing. That's what climates do. Earth has gotten warmer during the past two centuries, by less than two degrees. If human CO2 emissions have had anything at all to do with it, which hasn't been determined, that has only been a factor since the 1960s, according to Richard Lindzen, who is an atmospheric physicist, and professor emeritus of atmospheric sciences at MIT. So the bottom line is there's nothing to worry about, and never has been.
Kerry and Ford aren't ruining the planet with their travels. What they're doing is ruining my digestion with their whining . . .
Kendal Hemphill is an outdoor humor columnist and minister who won't read your tear-stained letter. Write to him anyway at [email protected]
Most Recent Videos