OPINION — My plan was to procrastinate this year, as usual, before finally putting out a Christmas Gift Guide the week before Christmas, when it's too late to get hold of any of the items I mention. I do that because once you start doing things on time people begin to expect it on the regular, and I don't need the hassle. The problem is that, this year, there are some fantastic gift ideas to tell you about, and I got thrown off my groove. You might say I was planning to procrastinate but didn't get around to it.
Besides, Christmas is right around the corner, and this column has long been recognized as the leading authority on amazing gifts you never heard of before, and probably wish you still hadn't. I take that reputation seriously. Or as seriously as I take most other things. So without further gilding of the lily, here's what we've got this year.
We'll begin with a new party game offered by a company called STYHYGBS, for some reason. You can order this game from Amazon for $16.97, or $11.99, or $19.97, or twenty other random prices. For some reason, when you search for anything on Amazon, a page pops up showing the item is offered by several companies, all at different prices. Honestly, does anyone, anyone at all, buy from anywhere except the place with the cheapest price? I have no idea why Amazon does that.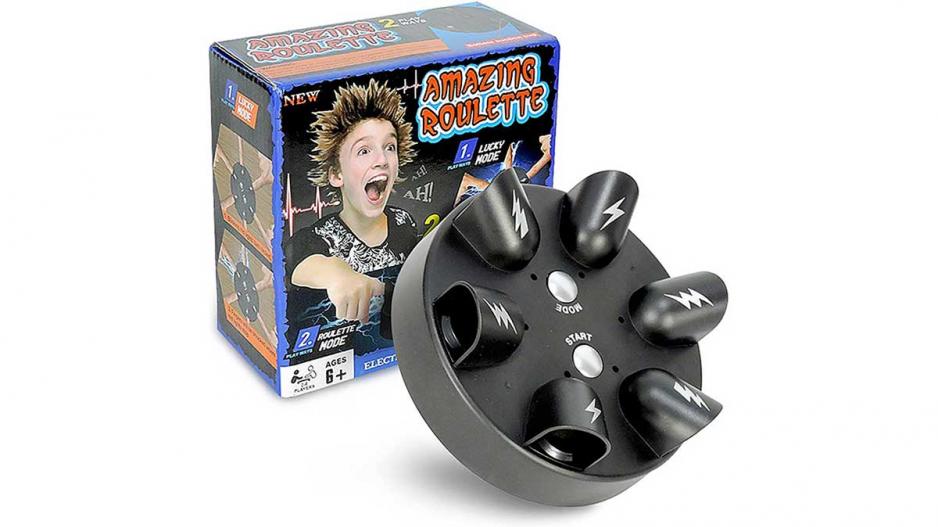 But you'll want to get hold of this game, no matter what it costs, especially if you don't like people coming to your house for parties. It's called Amazing Roulette, and it consists of a round, plastic thing with six finger holes spaced evenly. The players each insert a finger into a hole, and when someone pushes the start button, it plays music for a while, and then, as near as I can tell, the music stops and one of the players randomly gets the wadding shocked out of him through his finger. Doesn't that sound like fun? Well, maybe not for the players, but your other guests should get a charge out of it.
The ad on Amazon says, and I quote: '(The Most Thrilling Game Of The Season Is Here!) 1-6 player, game player put your finger into the small, light random rotation, when the voice sobbing stopped when the indicator light which refers to the game player, "loser" fingers will be a shock.'
Ha ha! I can't imagine why no one ever came up with this glorious game idea before. Not necessarily recommended for people with pacemakers, high blood pressure, corns, or IBS. Sounds like a great way to quiet your kids down after they get revved up on chocolate Santas and candy canes.
But a random shock generated by three AA batteries is evidently far too tame for serious gamers, quite a few of whom are stoked over a new offering from a fellow named Palmer Luckey. It's a new version of the Oculus Rift VR setup called NerveGear, which allows the user to play a game in virtual reality. Palmer announced a while back that he was coming out with a new version of the game, which is modeled after a Japanese novel, wherein players put on a headset and take swipes at the bad guys with swords or something.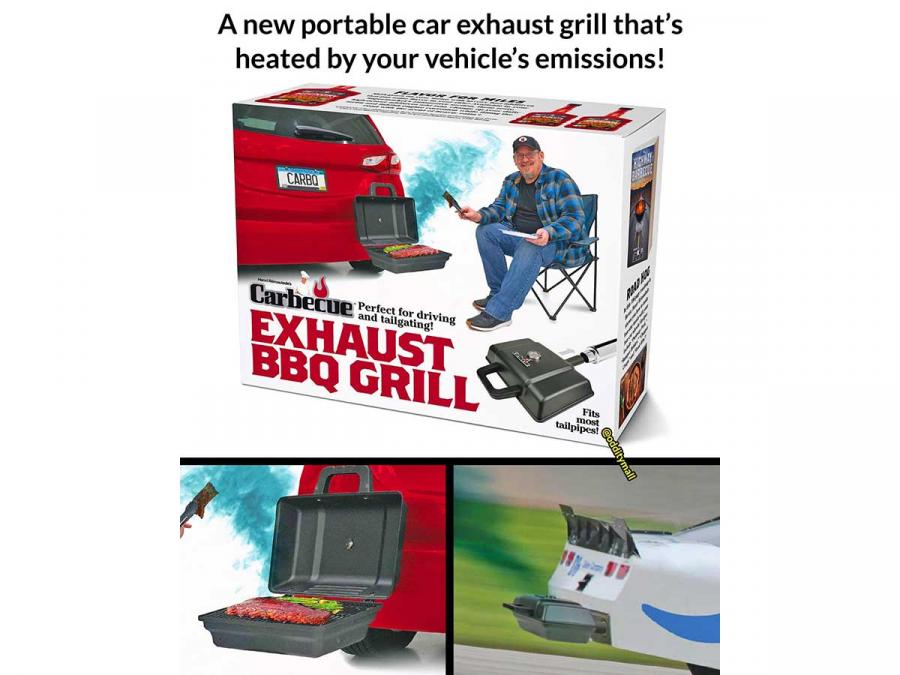 This new system is a little different, though. The headset contains three small explosive charges, and if the player dies in the game, the charges explode, and he dies in real life, too. Really. And if that isn't exciting enough for you, there's a 'failsafe' feature, so if the player tries to take the headset off before the game is finished, boom. How's that for incentive?
Fortunately, the system won't be available anytime soon, because there are issues. After Palmer made the initial announcement, people started asking him when it would be available, so Palmer clarified, 'The good news is that we are halfway to making a true NerveGear. The bad news is that so far, I have only figured out the half that kills you. The perfect-VR half of the equation is still many years out.' Well. At least the serious work is done. So there's that.
But don't get too discouraged just because you can't yet buy your loved ones a gift that will explode their heads. I've got great news if there's an outdoorsperson on your list who likes to live dangerously. An alert reader recently sent me an ad for something called the Carbecue. It's a small grill that attaches to the tailpipe on your vehicle. You just slide it on, crank up the old Buick, and use your car's exhaust to grill your favorite meat.
I can't think of anything more enjoyable then sitting in a lawn chair, breathing carbon monoxide, and grilling up some burgers. If they could just figure out a way to get the Carbecue to shock your drawers off, it would be perfect . . .
Kendal Hemphill is an outdoor humor columnist and minister who has recently started avoiding video games. Write to him at [email protected]
Most Recent Videos