ITALY — A possible world record catfish was hauled in Sunday, June 4, after an Italian professional angler managed to reel in the monster from a flooded river in Northern Italy. Alessandro Biancardi, 42, set out for a day of fishing on the Po River, a river that runs across northern Italy, in a small fishing boat. While probing the muddy waters with his fishing rod, he said something took the bait a few casts in.
"The fish stood still some seconds before starting a very complicated fight," he said while battling the fish as well as the flooded river's strong currents. Although he didn't catch sight of the monster, he could feel the massive fish's strength during the struggle. According to Biancardi, the battle took more than 40 minutes to determine the victor.
"When it surfaced for the first time, I really realized that I hooked a monster, adrenaline started pumping hard, and the fear of losing it almost sent me into a panic," he said. "I was alone facing the biggest catfish I had ever seen in 23 years."
Once he had the fish near his boat, Biancardi said that he tried to grab the fish with his hands, but the behemoth was too strong. The pro fisherman had to maneuver his boat into the shallows with his prize still on the hook and climb onto the bank to finally seize his prize. With stable footing on solid ground, Biancardi won the battle.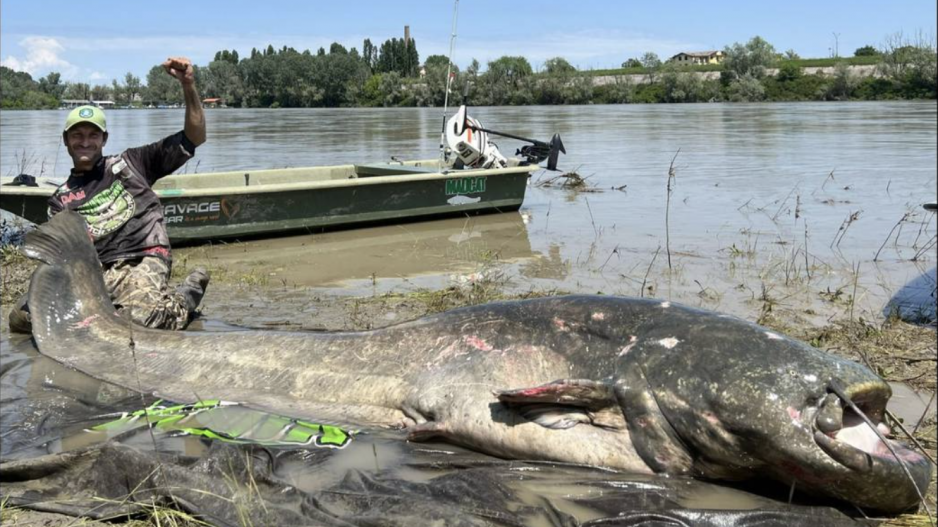 "I called my friend Marco to reach me and to warn the guys … I was sure that the fish I caught was special," Biancardi said.
The fish turned out to be a wels catfish measuring more than 112 inches or 9 feet 4 ¼ inches, 1 ½ inches longer than the current world record. The current world record recognized by the International Game Fish Association is currently held by two German fishermen who reeled in another catfish that measured 110 ½  inches. According to the Angling Times, the United Kingdom's largest angler's magazine publication, that fish was also caught on the Po River.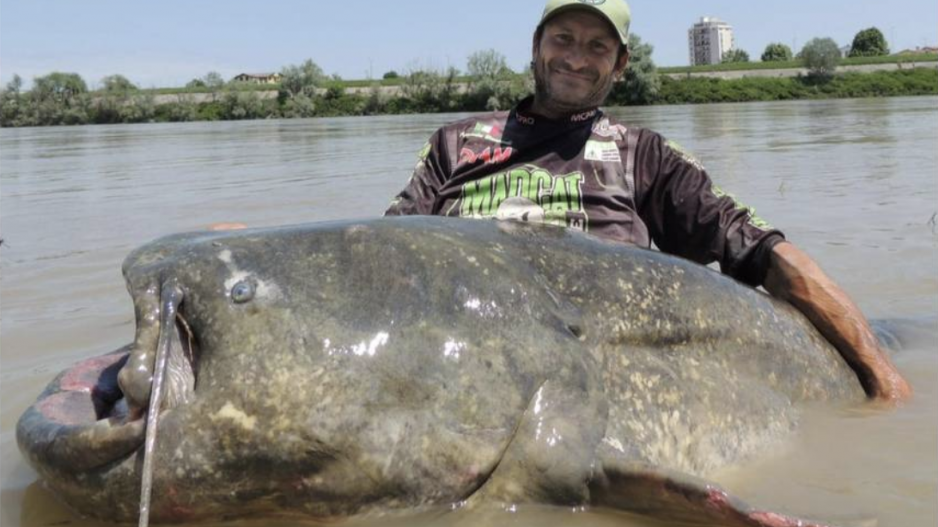 The weight of the fish is unknown because Biancardi let the catfish go before it was put on a scale. "I was very curious about the weight, but I feared to stress too much that rare specimen, so I decided to safely release it, hoping it could give another angler the same joy he gave to me," he said.
An official measurement of Biancardi's fish was taken with ten witnesses present.
Most Recent Videos