FORT MYERS, FL — The TikTok influencer, who goes by the username "ThatDaneshGuy," and who attempted to destroy a San Angelo businesswoman named Evan Berryhill, is in hot water in what could be a multi-million-dollar civil lawsuit that was filed in federal court against him last week.
According to the lawsuit filed in the Federal Middle District of Florida on May 22, "Danesh Noshirvan a/k/a @thatdanishguy, is a prolific cyberstalker and repeat offender who publishes a TikTok account with 1.6 million followers as a fee-for-service and telephonic cyberstalking service to enrich himself with illicit profits, to humiliate his victims, and to mete out consequences that he deems appropriate."
See: The Execution of Evan Berryhill
In April 2022, Noshirvan turned loose his TikTok shame machine on a 28-year-old San Angolan named Evan Berryhill. She had been goaded into calling two men "fucking faggots" after the men approached her when she was alone in a dark parking lot in front of her own apartment. A video that one of the two men created of the confrontation went viral on Facebook and soon landed into the hands of Noshirvan who created a series of TikTok videos victimizing Berryhill.
The harassment and outrage rose to the point that the hapless Tom Green County Attorney charged Berryhill with a hate crime. The county attorney alleged Berryhill swatted at one of the men's cell phones used to film her while she uttered the expletive. Because she touched the man's cell phone while uttering the expletive, County Attorney Chris Taylor claimed she did so because of her animus towards homosexuals. This was the first hate crime charge ever filed in Tom Green County.
Berryhill's charges were eventually dropped but one of Berryhill's assailants— if scaring a young, single woman into saying things she regrets while filming her for exploitation is assault— is now in hot water. Charles Hardy has a trial date for criminal mischief in an unrelated case headed to Judge Andrew Graves' court on August 14.
Back in Florida, however, the federal lawsuit was filed by a woman and her boyfriend who suffered the same public humiliation, harassment, and assault on their reputation that Berryhill did. Jennifer Couture, of central Florida, on January 26, 2022 was caught on camera arguing with another woman in the parking lot of a Dunkin Donuts. The woman Couture was having a disagreement with filmed most of the exchange. That video found its way into Noshirvan's hands shortly thereafter.
The lawsuit alleged that Noshirvan was paid $5,000 by one of Couture's enemies for Noshirvan to launch a months' long campaign against Couture. A day after receiving the video snippet, Noshirvan posted his first video which incited "Danelanders" to join in "his campaign of online and telephonic harassment and rage," the lawsuit states.
Noshirvan is known as the "Shah of Daneland" and his followers are called "Danelanders," according to the lawsuit.
Couture kept track and claimed she received 728 abusive and threatening text messages from unknown numbers. She also received a constant stream of "rage-filled" phone calls and voicemails, where one who called screamed "die you dumb cunt," and another told Couture to "eat shit and die, kill yourself." In San Angelo, Berryhill suffered similar abuse on the same scale.
Soon, online fans of @ThatDaneshGuy where researching Couture's background looking for any maiden and married names, family members, to include addresses, schools her kids attended, her employer's name and etc. The lawsuit alleges the Danelanders contacted them all and Danesh thanked them for their work on messages below videos about Couture.
The lawsuit claimed that @ThatDaneshGuy's follower or fan count on TikTok increased from 702,000 to 1.3 million. "Couture turned out to be a popular victim for Danesh," the lawsuit stated.
The lawsuit stated that after the initial flurry of harassment, Noshirvan, while hiding behind a fake account on Facebook, contacted Couture to express his concern and to be supportive. The Facebook messenger exchange was a fishing expedition to capture Couture's reaction and screenshots of the exchange were used in the next video Noshirvan produced about Couture.
The lawsuit claimed Noshirvan published 11 more videos and then promoted them by purchasing sponsored content on rogue websites that would increase the likelihood the videos would appear in Google searches.
As in Berryhill's ordeal, the online harassment led to real life consequences. In August 2022, the Florida version of Child Protective Services, called the Florida DCF, made an unannounced visit to Couture's home. Mother and child were separated and interviewed. Couture was eventually cleared of what the lawsuit stated were "outrageous false allegations" phoned into DCF anonymously. Yet Couture was harmed nonetheless by the "horrific invasion of mother-child relationship that obviously caused her to suffer tremendous lasting and persistent emotional distress and fright."
The lawsuit claimed it was Noshirvan himself who filed the anonymous allegations with the Florida DCF. The lawsuit further complained that the DCF received hundreds more anonymous complaints and alleged Noshirvan's Danelanders were the culprits. This was not the first instance where Noshirvan has involved a state CPS agency. The lawsuit claimed that TikTok itself suspended Noshirvan's @ThatDaneshGuy account for a similar CPS swatting event involving a victim in Oklahoma. But TikTok reversed course and reinstated the @ThatDaneshGuy account shortly thereafter because Danelanders demanded it, the lawsuit stated.
Noshirvan also incited his followers to report Couture to the Florida Crime Stoppers. Noshirvan promotion of his videos also enticed a local television news reporter to cover the incident. This led to Couture's arrest (just like Berryhill was arrested) except the charges were not dropped. Couture pleaded out and was placed on probation for a supposed assault on the young woman in the Dunkin Donuts parking lot.
On a side note, although he was successful in attracting local media attention to harass his victim in central Florida, Noshirvan was not successful in San Angelo. Noshirvan demanded that San Angelo LIVE! run stories about Berryhill. When we refused, a horrific online attack on this company and its publisher commenced. The Noshirvan video about LIVE! Publisher Joe Hyde attracted millions of views. A former friend of Hyde's, former Val Verde County Judge Laura Allen, provided screenshots of a private conversation she and Hyde had over Facebook Messenger where Allen urged Hyde to promote the Berryhill video. When Hyde refused, Allen forward the screenshots to the two men who had confronted Berryhill that night in April 2022. One of the two men supplied the screenshots to Noshirvan by posting them on his Facebook wall.
San Angelo LIVE! did not run the story because we believed whatever Berryhill's crime that night was it did not rise to the level that would deserve destroying Berryhill's business. Yet Noshirvan and his Danelanders made every effort to do so. Within a few hours, Berryhill's Texas Angels Boutique had 500 one-star Google reviews, many with profanity. The same Noshirvan playbook was used in Florida against Couture and her boyfriend.
Couture's boyfriend is a very successful plastic surgeon in Fort Myers, Florida. Noshirvan's mistake was going after him for he had money to defend himself. Noshirvan wanted blood out of the boyfriend not only because he was dating Couture, but because Couture had worked at his clinic. Couture said in an interview with us last summer that boyfriend Dr. Ralph Garramone would spare no expense to defend himself and Couture from Noshirvan's harassment.
The lawsuit alleged that after Noshirvan initiated videos about Garramone's clinic, the same pattern emerged when hundreds of rage-filled calls, text messages, emails, and fictitious negative reviews were posted on professional review websites.
"The attack was akin to brute force computer hacking attack, and paralyzed Garramone's surgical practice," the lawsuit stated.
Garramone's reputation was harmed and it caused a severe financial decline to his practice, the lawsuit stated. Garramone was forced to prematurely terminate contracts with associate surgeons who became fearful of reputational harm from Noshirvan. Many patients canceled scheduled procedures and ended their relationship with Garramone's practice altogether, the lawsuit stated.
The lawsuit stated that there are TikTok hash tags and accounts where many other victims describe the harm done by Noshirvan and his crew of Danelanders. Many of them are published on TikTok under the hash tag #DanelandIsDangerous.
The lawsuit alleged that TikTok, Inc. and ByteDance, Inc., also named in the lawsuit, profited from Noshirvan's content and compensated Noshirvan for making the videos.
The lawsuit charged that Noshirvan et. al. are engaged in cyberstalking, civil conspiracy against Couture, and civil conspiracy against Garramone and his business. It also alleged that Noshirvan et. al. engaged in tortious interference with Garramone's business.
The four count lawsuit demands a jury trial and an unspecified payment from the defendants for emotional distress, punitive damages, liquidated damages, statutory damages, attorneys' fees and costs, "and for other relief as the Court deems proper."
Noshirvan and co-defendents Tiktok, Inc and ByteDance, Inc. have not had time to respond to the lawsuit as of Memorial Day. The lawsuit was filed by attorney Patrick Trainor of Rutherford, New Jersey after a tedious year-long investigation.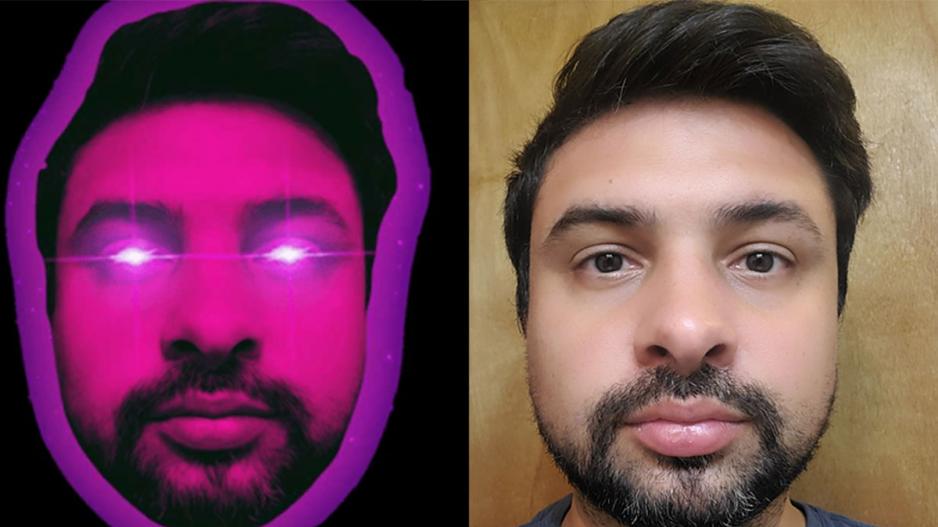 Most Recent Videos