SAN ANGELO – The San Angelo Central Bobcats (9-1) hosted the Abilene Wylie (3-6) Bulldogs on Tuesday night, Dec. 6, at Central High School. The Bobcats dominated the Bulldogs on both ends of the court all evening and won 60-45.
Central's defense continued to dominate the opposition as they have all season, as Wylie did not score their first basket until two minutes remained in the opening period. Kollin Allbright and Jaedyn Gipson scored some tough baskets in the paint, putting the Bobcats up by seven at the end of the 1st quarter, 14-7. 
Senior Guard Mikey Salazar went on a tear during the 2nd quarter. He made three straight three-point shots to finish out the first half. Christian "Squeaky" English and his brother, Jacob English, added tough shots inside the arc, and the Bobcats led 35-21 at the half.
The 'Cats suffocating defense frustrated the Bulldogs in the second half, and it showed. More often than not, Central caused a turnover in their defensive half and followed it up with a fast break basket. Wylie committed several fouls on the fast break, getting themselves into foul trouble, and sent the Bobcats to the line. The Bulldogs got called for two straight technical fouls when tempers flared too high, and Christian English took four free throws in a row.
The 'Cats stopped pushing to score with the game well in hand in the 4th quarter. Ball movement and possession ran out the clock, and the 'Cats moved to 9-1 on the season, 60-45.
Christian "Squeaky" English led the Bobcats with 14 points on 4-7 shooting. He also shot 7-8 on free throws.
Mikey Salazar played excellent in the first half, and the Bobcats fed the hot hand. He scored 13 points and went a perfect 5-5 from the field.
Head Coach CJ Villegas had great things to say about his team after the win.
The Bobcats travel to Burkburnett for the Union Square Tournament at Burkburnett High School on Thursday, Dec. 8. Their first game is against Plainview at 8:30 p.m.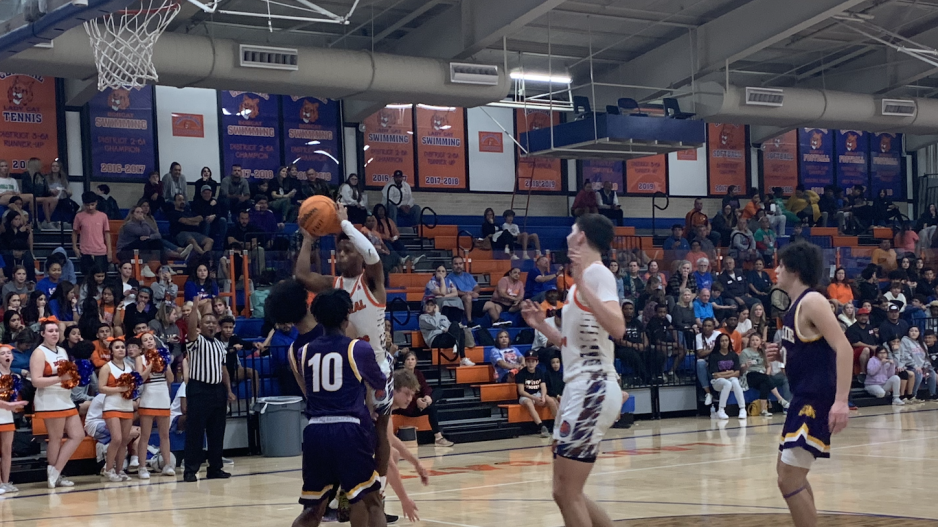 Most Recent Videos