WALL, TX — The Wall Hawks head to the State Tournament on Friday, June 9, and their state semifinal matchup is officially set. The Wall Hawks will play Corpus Christi London on Friday at Dell Diamond Stadium in Round Rock at 12 p.m. 
Last season's state champion, Corpus Christi London, finished their season with a 32-3-1 overall record. The District 30-3A champions went undefeated in district play with a perfect 10-0 mark. This is not the first time that these Hawks have faced daunting odds, and if they win on Friday, it will not be the last. With that being said, this Wall team continues to prove time and again that they deserve to be in the state tournament. The Hawks match up well with any opponent they face and have a great chance of advancing to the State final on Saturday.
Wall's Head Coach Jason Schniers is doing all he can to prepare his boys for the challenges they face this weekend. Baseball practice was business as usual out at Wall's ballpark at practice on Monday afternoon. "This week is about them. They've worked hard all year long and achieved a great accomplishment (this season). They are a part of 24 out of 600 teams across the state left playing," Schniers said.
Check out the full interview with Coach Schniers here: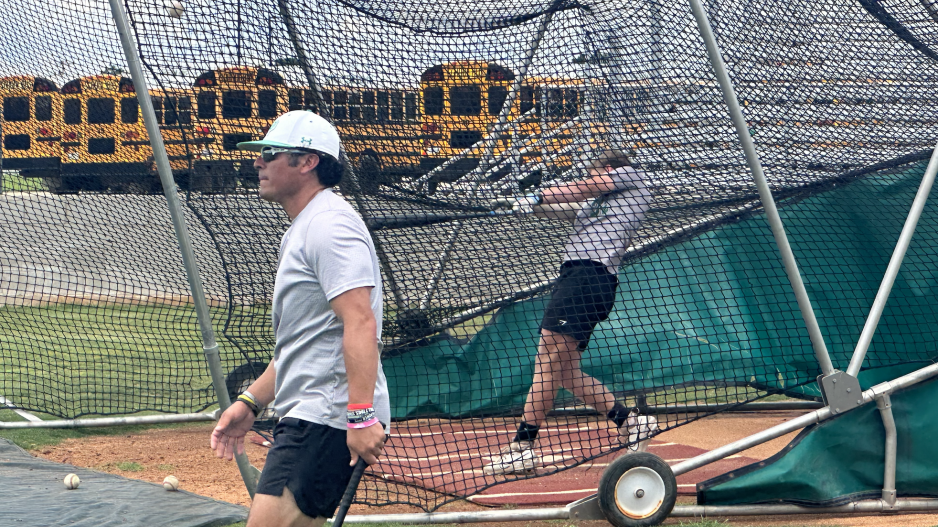 If Wall wins their semifinal matchup against London on Friday, they play the winner of Boyd and Maypearl on Saturday at 9 a.m.
The Gin and Granary will host a meet and greet for the State Bound Wall Hawks on Tuesday, June 6, from 5 p.m. - 6:30 p.m. Wall's community is welcome to come and meet the players and cheer them on as they prepare for state. Future Hawks are also welcome to bring a baseball to be signed by one of the players.
Wall High School will hold an official sendoff for the baseball team on Thursday, June 8, at 8:45 a.m. The team will leave the high school and head east down Loop 570. Come out and support the Hawks.
Most Recent Videos