CARY, SC — The Angelo State Rams kept their National Title hopes alive on Tuesday, June 6, against the North Greenville Crusaders. After a deadlocked pitcher's duel between the two teams kept the game scoreless for the first four innings, Angelo State finally gained ground in the 5th inning. Solid pitching from the Division II Pitcher of the Year, Kade Bragg, won the duel in the end, and the Rams remain perfect in the Division II College World Series.
The Rams finally managed to get on the board in the 5th inning. After Jordan Williams drew a walk, Jackson Hardy laid down a beautiful bunt down the third base line for an infield single. Kamden Kelton followed that up with a bunt of his own. He reached first on a single and loaded the bases. Then, Justin Harris hit a 2-RBI single to right field. Williams and Hardy both scored, but North Greenville threw Kelton out at third to get out of the inning.
The Crusaders answered immediately in the bottom of the 5th inning with a 2-run shot from Jalen Vasquez. Bragg gave up a rare homerun but immediately recovered his composure to limit the damage. North Greenville left two more runners on base, but Angelo State clawed their way out of the inning.
 The Rams retook the lead in the 7th inning thanks to some excellent small ball. Austin Beck singled down the third base line to put a runner on base with nobody out. Head Coach Kevin Brooks then called for a sac bunt to more Beck around the bases. Williams laid down a bunt to Beck to second before Williams was thrown out at first. Beck then stole third to set up the leading run. Hardy then laid down another bunt that scored Beck and gave Angelo State back the lead, 3-2. The Rams never trailed again.
Angelo State scored two more runs in the 8th inning, one run with a bases-loaded walk and a second from a bases-loaded hit by pitch, to extend their lead to 5-2. Finally, the Rams added one more insurance run in the 9th inning that ended up not being needed, and Angelo State defeated North Greenville 6-2.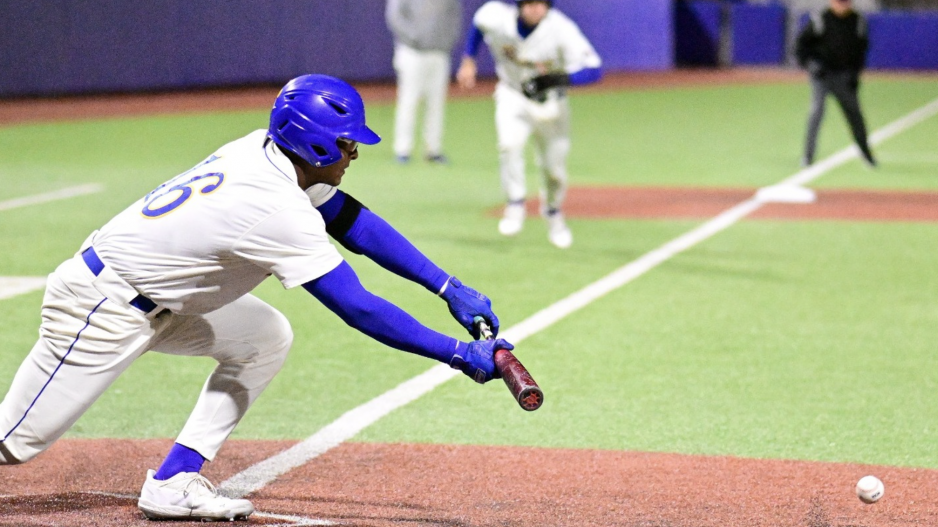 Bragg earned the victory as he pitched eight innings, allowed five hits, and two earned runs. He also struck out eight batters on the way to the victory. Scott Ellis took the mound in the 9th inning to close out the game. Ellis allowed two hits and had one strikeout.
Up next, the No. 3 Angelo State Rams play the winner of the Losers Bracket matchup between North Greenville and Southern New Hampshire on Thursday, June 8, at 5 p.m. North Greenville and Southern New Hampshire play their elimination game on Wednesday at 1:30 p.m. Angelo State is one win away from the final series.
Most Recent Videos