SAN ANGELO,TX – Suntrax Sanning Salon has new ownership and the San Angelo Chamber of Commerce held a ribbon cutting Friday to celebrate.
Clay and Tyler Jane Mateo are the new owners of Suntrax Salon. They, along with their family and all the young women who work for them, were all in attendance at the ribbon cutting celebrating their new ownership.
"We just started, bought it about a month ago." Clay Mateo said.
Get ready for summer as this month you can get 20% off any of their monthly memberships and be ready for specials to keep coming.
Suntrax usually tries to change specials once a month but according to Mateo, they will do specials on every patriotic holiday.
"The 4th of July and Memorial Day, stuff like that, we do run specials and any other special event we'll try as well."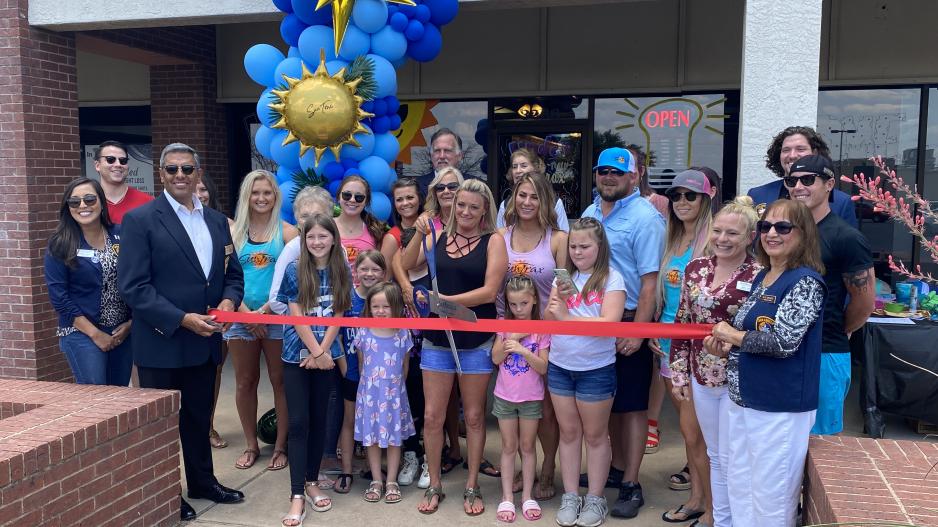 You don't need a membership to get a tan at Suntrax, walk-ins are always welcome but on Thursdays, walk-ins are half off.
The Mateos and the Suntrax employees pride themselves on being local and small. 
Clay said, " The staff are great and remember all of our customers by name."
The San Angelo Chamber of Commerce President Walt Koenig loved that part of their speech.
"This is a relationship town." Koenig said. "We really appreciate y'all being apart of the Chamber of Commerce and we'll certainly work all our social media magic to get the word out about this event."
Most Recent Videos