MILES, TX — A Concho Valley meat processor won a Grand Champion prize for its Green Chile and Swiss Smoked Sausage at the 34th Annual Texas Association of Meat Processors Convention at Texas A&M in College Station this past weekend.
According to Paul Sklenarik, owner of Sklenarik's Smoked Meats, Inc., 108 S. Robison St. in Miles, the Grand Champion award was appreciated because his company came within a hair of taking the the whole thing by placing second as the Sweepstakes Runner Up in the Cured Meats Competition.
Sklenarik's was recognized as "Champion" for its Chorizo Sausage, Frankfurters, and Green Chile and Swiss Summer Sausage; and "Reserve Champion" for its Green Chile and Swiss Bratwurst, Jalapeño and Cheese Snack Stick, Barbecue Brisket Flat, Snack Sticks, Fresh Pork Sausage, and Summer Sausage.
In all, Sklenarik's came home with three Champions, six Reserve Champions, and one Grand Champion from the show. Also, Emily Sklenarik was honored with the Judy Klemke scholarship.
Sklenarik's Smoked Meats has been in business since 1985. The company is a USDA Inspected & HACCP Approved meat processing facility that originally specialized in jerky. In 1992, Sklernik's installed its first smokehouse. They sell jerky all over the world while producing over 12,000 pounds of jerky per year. They also make sausage.
In addition to the international jerky business, Sklenarik's provides custom harvesting and processing. of hogs, beef, lambs and goats. At their location in downtown Miles, patrons can find the finest cuts in the region.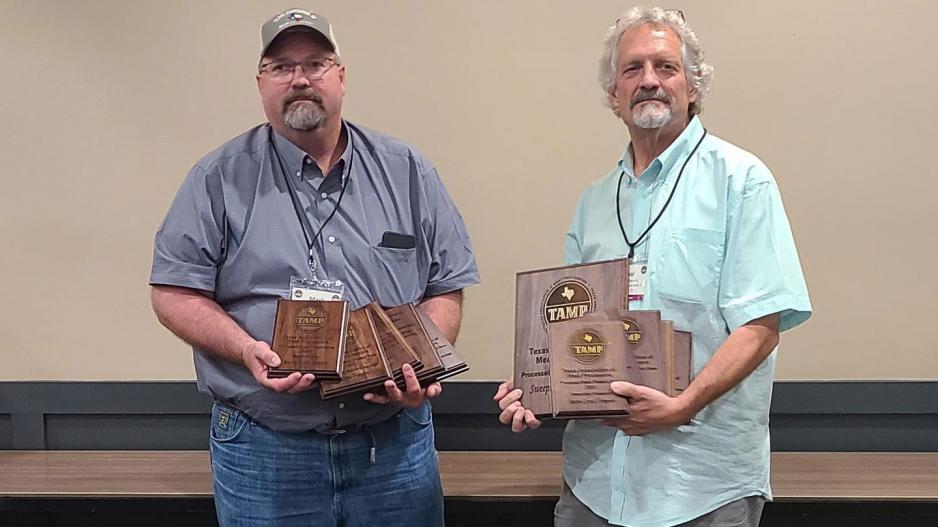 Most Recent Videos