SAN ANGELO, TX — A Midland woman sued Fun Town RV, 3950 US 67, for selling her what she called a 'hopelessly flawed product" in 2018 and the court case has dragged on for five years. The jury trial may finally happen Thursday, Feb. 9.
Kara Stephan said her ordeal with her faulty Forest River RV began on May 19, 2017 when she purchased for $80,000 a 2017 Cedar Creek Champagne RV Model 38ERK at the San Angelo location. Within a year, she was in court claiming the new RV had 77 defects.
Among the defects, she alleges the water heater leaks, the hydraulic system does not function for the fifth-wheel's landing gear and slide-outs, and the built-in wine cooler will not chill lower than 54 degrees F.
Ms. Stephan also alleges the one-year warranty she was told by the salesperson she would receive was unknowingly voided by her because she used the fifth-wheel as a permanent residence. She claims she told the Fun Town RV sales person she intended to use the RV as her permanent home and the salesperson failed to warn her that would void the warranty.
Fun Town RV's attorney said the salesman was merely engaged in "puffery" and the law says nothing against doing that.
Stephan named Forest River, Inc. as a defendant in the case as well.
The case has dragged on for five years. The defendants tried again and again to quash various aspects of the case. Back in 2018, Ms. Stephan's attorneys, which includes San Angelo's Guy Choate at Webb, Stokes, and Sparks, successfully argued that Stephan was entitled to a jury trial even though she had waived those rights by signing the two-page purchase agreement to waived a jury trial in lieu of arbitration on the day she bought the RV.
Choate argued that one cannot surrender their most sacred right guaranteed in the Bill of Rights on the back page of a photocopied contract written in a tiny, small font. Judge Ben Woodward agreed.
Three years of depositions followed along with various motions from Fun Town RV and Forest River for a summary judgement due to no evidence provided from Ms. Stephan. One of the witnesses called by the plaintiff, Mr. Paul Pierce who inspected Stephan's RV, died and the plaintiffs had to find a replacement. In another court fight, the defendants accused Ms. Stephan for redacting her posts to a "Forest River Cedar Creek Owners" Facebook group and another group called "RV Horror Stories" that were requested by the defendants.
By August of 2002, Judge Ben Woodward was amenable to a trial via Zoom because of the lack of courtrooms and shortage of court reporters. Forest River attempted to be taken out of the lawsuit altogether but was denied in January.
The Zoom trial began January 31 but was paused at 4 p.m. that day due to weather. The trial is scheduled to resume Feb. 9 at 9 a.m. with Judge Ben Woodward presiding. The trial is expected to last two days.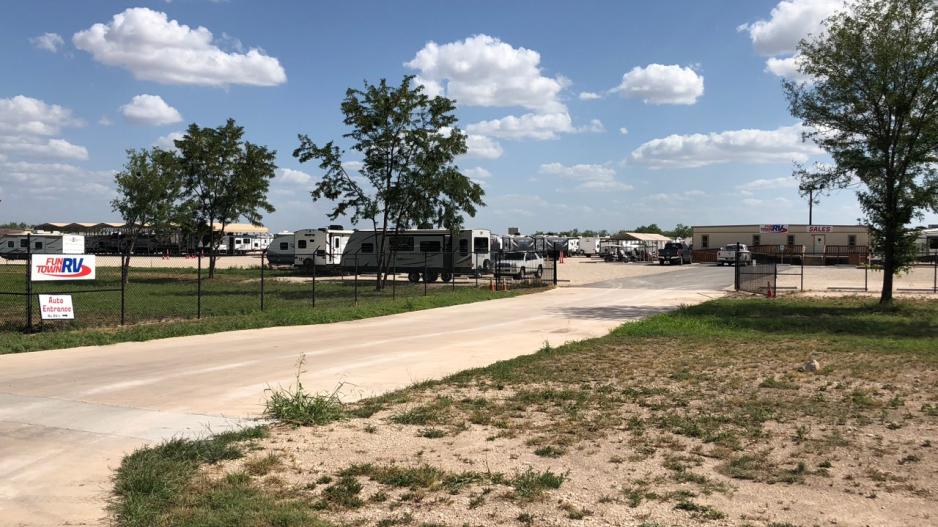 LIVE DAILY NEWS | Local RV Dealer in Hot Water
Most Recent Videos