CAMERON, TX – Two people in Milam County are lucky to be alive after a train filled with petroleum crashed into an 18-wheeler causing a massive explosion Tuesday morning.
According to the Milam County Sheriff's Office, on Feb. 23, deputies with the MCSO were dispatched to the  FM-2095 near the train track for the report of a major crash between an 18-wheeler and a train.
Along with the MCSO, five to six fire departments were dispatched to the area after witnesses on scene told authorities that the crash had caused an explosion. That explosion was caught on film.
MCSO says they are unsure how long it will be before the fire is under control. Currently the fire is too hot for officials to get near it but they do know that the train was carrying petroleum, coal, fuel and rock cars. The train had 13-15 cars in total.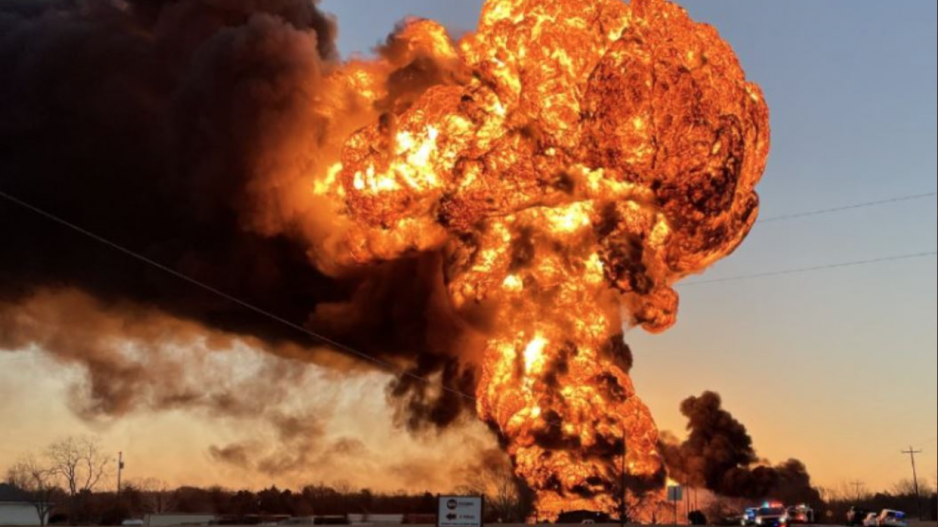 Luckily during the crash no injuries were reported. All of the homes in the vicinity have been evacuated and crews will continue to control the fire until it is extinguished. 
Most Recent Videos