SAN ANGELO, TX — Last weekend, three tennis teams from San Angelo traveled to Corpus Christi for a sectional tennis tournament. Two of the three teams competed so well that they won the title.
The 2021 US Tennis Association Section Champions for Combo Women 5.5. and 2021 USTA Sectional Champions for Combo Women 7.5 were both San Angelo teams who practice almost daily at Bentwood Country Club.
According to Courtney Nagle at Bentwood, this is the first time two women's tennis teams came home winners from the championship that is part of the USTA League Texas.
Front row, L-R: Cathy Cuenca-Torres, Sylvia Zap, Mono Lisa Didlot-Page, Miranda Stewart, Shyanne Waldrop, Leanne Edmiston, Kimber Harper Back Row, L-R— CoCo Simpson, Ginger Granath, Magali Escudero, Jodi Jones, Whitney Allen, Jesse Hoak, Jennigale Webb, Shona Ramos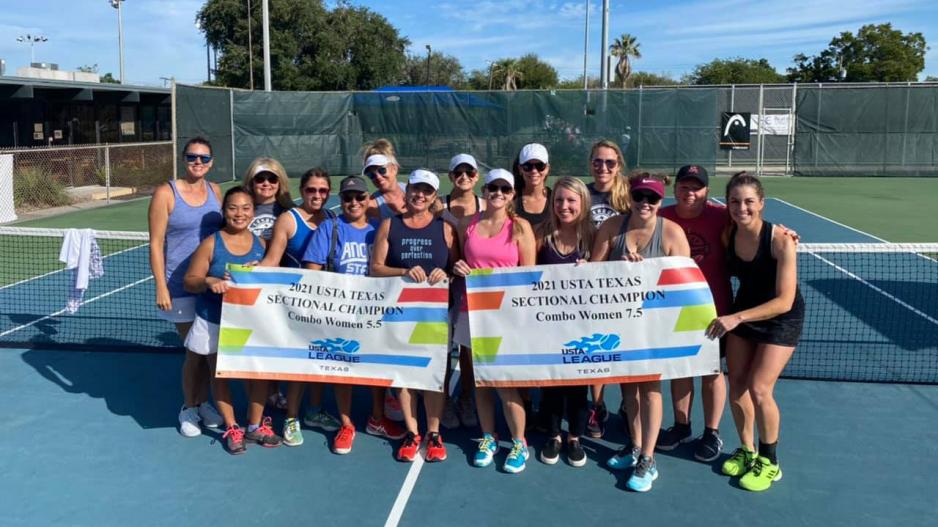 Most Recent Videos