NEW YORK — The PGA Tour, DP World Tour, and LIV Golf announced a landmark agreement on Tuesday, June 6, after a bitter legal battle for more than a year. In a statement, the tours announced that "this deal seeks to unify golf on a global scale. The parties signed an agreement that combines the Public Investment Fund (PIF)'s golf-related commercial businesses and rights with the commercial businesses of the PGA Tour and DP World Tour into a new, for-profit entity."
The PGA Tour said that the new agreement ensures that " all stakeholders benefit from a model that delivers maximum excitement and competition among the game's best players."
The PIF, a Saudi-owned wealth fund, also agreed to make a capital investment into the new entity to facilitate its growth and success. The new combined entity does not have a new name yet but will implement plans to grow these combined commercial businesses. The tours said, "With LIV Golf in the midst of its second, groundbreaking season, the PGA TOUR, DP World Tour, and PIF plan to work together to best feature and grow team golf going forward."
LIV Golf held its inaugural tournament back in June of 2022. The new tour's name refers to the Roman numeral "54", the number if a golfer birdies every hole on a par-72 course, and the number of holes played at LIV events.
One of the biggest takeaways from Today's announcement will be a mutually agreed end to all pending litigation between Golf's biggest entities. In the same statement, the tours said that they would "work cooperatively and in good faith to establish a fair and objective process for any players who desire to re-apply for membership with the PGA Tour or the DP World Tour following the completion of the 2023 season."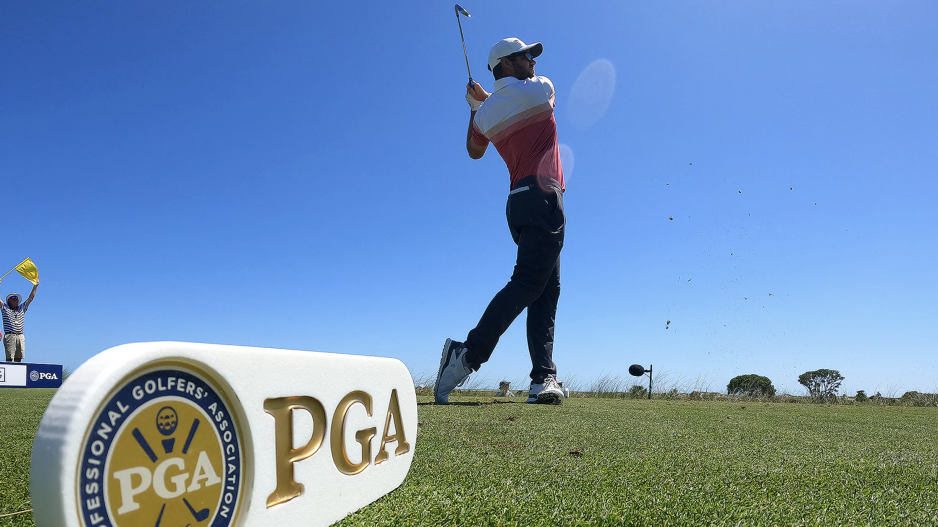 The PGA Tour kicked many golfers who previously joined LIV Golf off the PGA Tour when LIV Golf started its inaugural season. "After two years of disruption and distraction, this is a historic day for the game we all know and love," said PGA TOUR Commissioner Jay Monahan. "This transformational partnership recognizes the immeasurable strength of the PGA TOUR's history, legacy, and pro-competitive model and combines with it the DP World Tour and LIV – including the team golf concept – to create an organization that will benefit golf's players, commercial and charitable partners, and fans."
"Going forward, fans can be confident that we will, collectively, deliver on the promise we've always made – to promote competition of the best in professional golf and that we are committed to securing and driving the game's future," the commissioner continued.
Professional golf may look different moving forward, but the issues concerning legal battles between golfers and the professional entities they play for should finally be put to bed.
Most Recent Videos