BEREA, OH — Two NFL players were robbed at gunpoint by multiple masked individuals early on Monday morning, according to a police report. Two Cleveland Browns whose names were redacted from the original police report were later confirmed to ESPN as cornerback Greg Newsome II and defensive tackle Perrion Winfrey by a team source.
According to police, at approximately 3:30 a.m., the two players left a nightclub in Clevland early Monday morning. As they arrived at Newsome's truck in the parking lot, six masked individuals jumped out of a car and robbed the two at gunpoint. The suspects stole the player's jewelry and then stole and fled in Newsome's truck. The Cleveland police said neither player was harmed in the incident.
The Clevland Police Department is investigating the incident and is attempting to locate Newsome's stolen vehicle. Winfrey and Newsome are not the first Browns to have something stolen from them this offseason. Browns running back Demetric Felton had his vehicle stolen out of his apartment's garage over the weekend.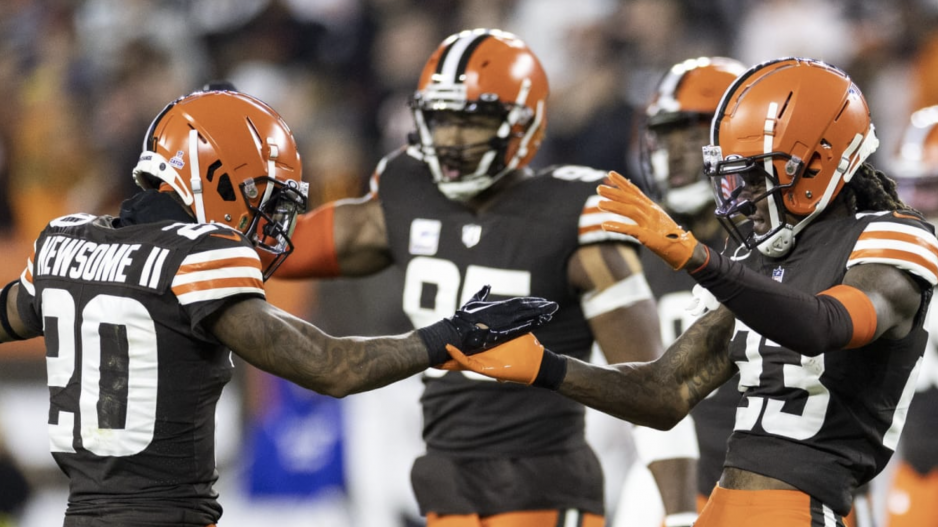 Newsome alluded to the robbery on his Twitter later on Monday. "It's a cruel world we live in," Newsome said.
Browns Head Coach Kevin Stefanski declined to go into too much detail about the incident due to the current investigation but said that he is glad his players are alright. "I'm glad our guys are OK. ... We want everybody to be safe, and we want to get violent people off of our streets," Stefanski said. The coach said that he spoke with the Clevland Police Chief on Monday.
The Browns began mandatory minicamp on Tuesday, June 6.
Most Recent Videos