SAN ANGELO, TX — Driver who failed a Texas DPS field sobriety test is accused of causing a major accident on Hwy 67 just north of San Angelo on Wednesday night.
According to DPS, a driver in a red pickup was traveling on Douglas Loop when he approached the highway intersection. As the driver attempted to cross Hwy 67, he failed to yield the right-of-way and was T-boned by a driver in a white pickup traveling south on 67.
The force of the impact caused the white truck to spin out of control into the southbound lanes while the red truck spun onto the southbound lanes.
Approximately 10 minutes after the crash occurred and before emergency vehicles could arrive at the scene, a silver car approached the crash and stuck the red pickup. This caused the severely damaged vehicle to end up in the median of the highway.
DPS confirmed a fourth vehicle was struck during the sequence of events but fled the scene before first responders arrived.
Law enforcement administered a field sobriety test to the driver of the red pickup and he was taken into custody with a DWI charge, DPS said.
The responding trooper confirmed children were present in at least one of the vehicles involved in the crash and no one suffered incapacitating injuries. According to reporters at the scene, at least one person was taken to the hospital aboard an ambulance.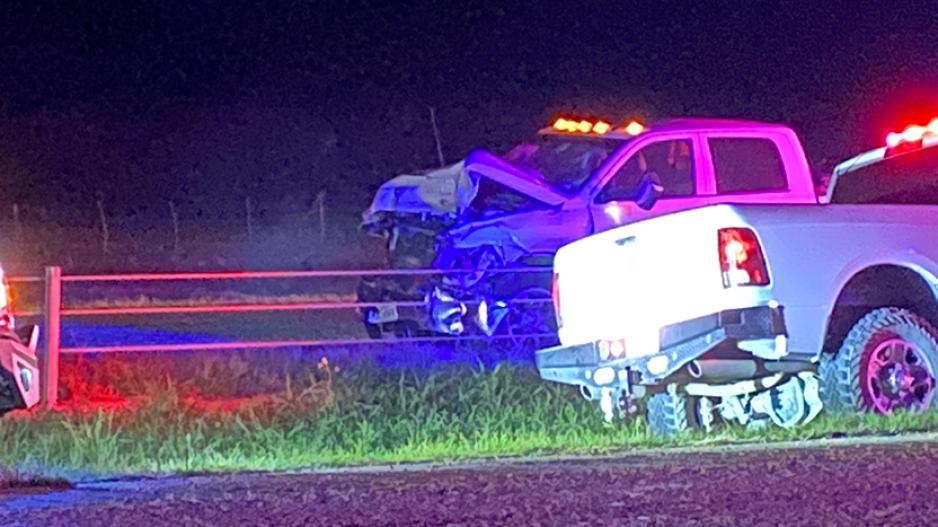 Video Coverage of the 2021 San Angelo Rodeo